One week to go until government shutdown deadline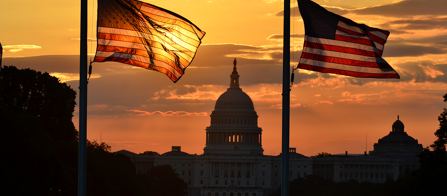 WASHINGTON — With a week left to hammer out a deal to avoid a government shutdown, some lawmakers seem resigned — if not rushing — to that end.
By Philip Elliott, The Associated Press
Most say they don't want the first government shutdown since 1996. But if the government happens to shut down, so be it. Republicans say it is part of their effort to dismantle Democrats' health care overhaul, while Democrats defending the law recall that similar standoffs gave them political gains.
And fingers were already being pointed just to be on the safe side.
"I believe we should stand our ground," said Sen. Ted Cruz, a tea party darling from Texas who pushed fellow Republicans to link a temporary budget bill with a provision to defund the Affordable Care Act. Some Republicans have vowed to shut down the government unless they can stop the law from taking hold.
Cruz and fellow tea party conservatives on Sunday said President Barack Obama and his Democratic allies would be to blame if they don't accede to demands to strike the national health care law.
"If Harry Reid kills that [demand], Harry Reid is responsible for shutting down the government," Cruz said Sunday.
The tactic won sharp criticism from Democrats and even some Republicans, well aware the shutdown in the-mid 1990s helped President Bill Clinton regain his political footing and win a second term.
continue reading »