Outsourcing human resources functions leads to a more productive workplace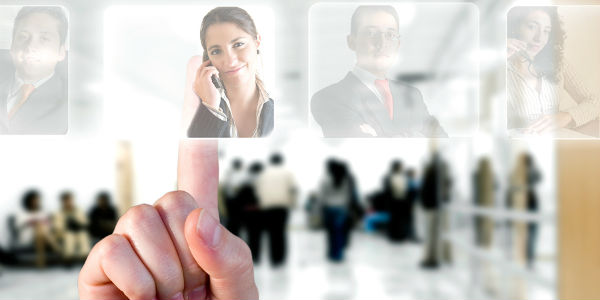 As credit unions continue to balance the on-going demands of economic and regulatory expectations with increased competition for membership, the role of the HR department  is becoming a more integral part of developing and maintaining an institution's overall business strategy. At the same time, it is essential that all of the daily functions of personnel management are handled skillfully to ensure a quality working experience for every employee.
But for credit unions that don't have the in-house expertise to manage the growing responsibilities of human resource administration, outsourcing all or part of these functions to an HR specialist can improve workplace management, reduce overall HR costs and allow more time for staff to focus on important strategic core competencies.
Begin with the basics
Probably the most outsourced service in the business world today is payroll. No matter how many people a credit union employs, the time someone in the organization spends on payroll administration –  processing payroll, preparing payroll taxes and year-end W2 and W3 forms, tracking vacation and sick leave, and everything in between – could be put to better use on improving the bottom line.
In addition to saving time, outsourcing payroll administration to a dedicated specialist can improve data integrity and provide compliance and legal peace of mind. In an  environment where regulations and laws regarding employee benefits and tax management  are constantly changing, it can be reassuring to have a professional looking out for your organization.
Value-added services increase overall efficiencies
But as every HR professional knows, payroll is just one small, although important, responsibility of the HR department.  Simply stated, HR is the heartbeat of any organization and the myriad functions that fall under its umbrella are critical to a productive work environment. Yet, according to a recent article in Forbes, an estimated 50 percent of large companies outsource all or part of their HR needs.
It takes substantial staff time and resources to maintain the complete list of duties required to employ your credit union's personnel – standardizing job descriptions, reviewing and updating employee policies, standardizing HR forms and processes, FMLA tracking, performance management, employee training – to name a few. By outsourcing these tactical HR tasks, you can shift your human capital to more strategic activities and provide growth opportunities for valued employees.
Completely automated HR management system provides comprehensive solution
Just as technology has played an important role in improving the products and services you provide to your members, an automated Human Resources Information System (HRIS) can streamline all internal HR processes and add efficiencies to processes that have historically been completed manually. In addition to decreasing the amount of paperwork required to manage personnel documents, a web-based system can easily integrate multiple systems across administrative functions – such as providing benefits and payroll information to individual service providers – to simplify daily reporting and strengthen employee engagement.
Outsourcing this function can be extremely beneficial in many cases, as credit union human resources departments are already taxed with increased responsibilities due to budgetary restraints brought on in the past several years as a result of the economic downturn.
A professional HR consultant can take a look at the overall human resource administrative process your credit union utilizes and identify better ways to consolidate all functions into one seamless operation. Not only will this save resources and free up internal staff to work on more strategic or member-focused activities, it will create a more standardized process that is easier to administer.
For instance, when different HR systems – such as payroll, benefits and HR administration – are handled separately or operated in silos, it can be difficult to get all of the elements to communicate with each other, especially when they are captured in different formats or proprietary software, or administered by different HR personnel.  With the onset of new initiatives like the Patient Protection and Affordable Care Act (PPACA), integrating employee information into one module can reduce the time it takes to administer this function, eliminate errors and make tracking the information much easier.
By outsourcing this service, credit unions can escape the costs of implementing internal hardware and software systems, and avoid adding IT personnel to manage the process.
One size doesn't fit all
Whether your credit union is looking for a solution to improve a specific HR function, add employee services or revamp your entire human resources model, a credit union-centric  HR expert can develop a customized plan to address your needs. With a more streamlined HR process in place, your institution will have the knowledge and tools you need to manage a more  highly productive workforce and reach your strategic goals.
About CU People
CU People is a leading provider of human resource (HR) outsourcing solutions to financial institutions.  For 13 years, CU People has provided comprehensive administrative support including Payroll Administration, Human Resource Administration, Benefits Administration and Human Resource Information Systems (HRIS). Through CU People's value-added services, financial institutions can realize improved data integrity, streamlined HR Processes and eased HR administrative burdens – all of which allows them to concentrate on their strategic initiatives. For more information on CU People, Inc., contact Steve Swanston, executive vice president at sswanston@cupeople.com or call (281) 243-6417.
Steve Swanston is EVP of Sales for Velocity Solutions. He is responsible for defining the firm's sales strategy in order to maximize growth and market share, as well as ...
Web: www.myvelocity.com
Details