Overdraft fees top $1 billion at the big 3 banks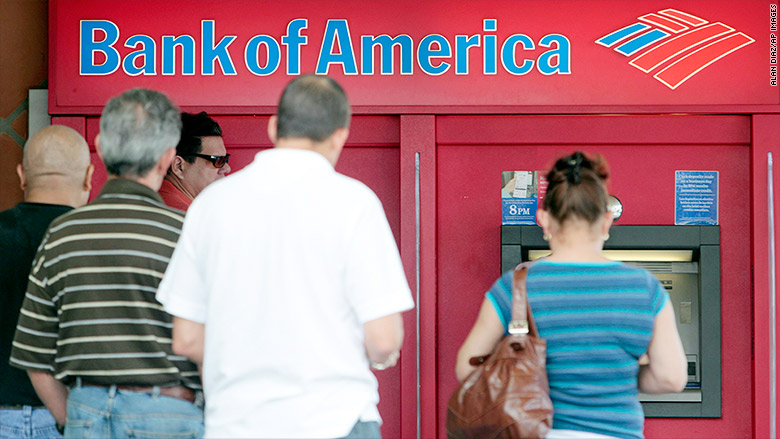 You aren't alone if you've ever been hit with an overdraft fee from your bank.
by: Heather Long
America's three biggest banks — JPMorgan Chase (JPM), Bank of America (BAC) and Wells Fargo (WFC) — made more than $1.1 billion on overdraft fees in the first three months of the year.
Despite efforts to curb these charges after the financial crisis, they are still a big money maker for banks.
If the fee collection pace keeps up, the big three banks are on track bring in $4.5 billion in overdraft charges by the end of this year. That works out to about $20 for every American adult.
Banks aren't supposed to charge customers overdraft fees when they use an ATM to get cash unless the customer chooses or "opts in" to get the cash despite the fee. That said, banks can still levy a fee if someone's balance goes negative because a check is cashed or an automatic payment such as rent goes through and there aren't sufficient funds to cover it.
continue reading »