Paying for votes at your credit union – for a good cause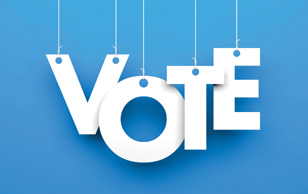 How Conexus Credit Union increases participation in its board elections
by: Karen Bankston
Members who vote in the board elections of Conexus Credit Union, Regina, Saskatchewan, are not only exercising their democratic rights as owners but also supporting a worthy community cause. This year, the credit union donated $1 for every vote cast to the Saskatchewan Cooperative Youth Program.
In addition to connecting the board election to the CU's commitment to community, Conexus CU offers electronic voting through its online banking channel and has engaged in intensive recruiting of director candidates, says CUES member Jacques DeCorby, EVP/marketing and communications for the $6.5 billion credit union serving 118,000 members.
In one of five districts, the credit union fielded eight candidates for two board seats in 2014. The wide choice generated a lot of interest, especially since Conexus CU posts candidate profiles online so members can make a more informed choice, DeCorby notes.
Encouraging participation in board elections is ingrained in the credit union DNA, he suggests. "It's part of what makes us different, one of our democratic principles."
continue reading »