Payments: The choice is theirs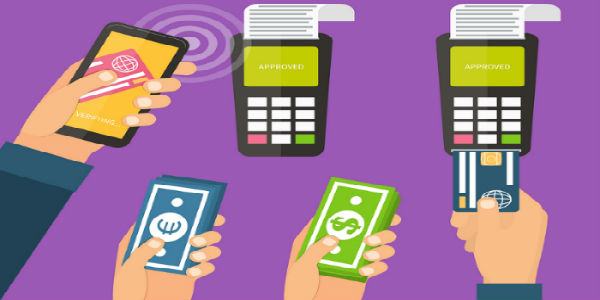 Those old predictions of a cashless society seem to draw nothing more than a shrug these days. While once a trendy piece of prognostication, these days it's hard to find anyone who actually expects cash to disappear. And so it is with the increasing array of payment options. More choices, even as traditional payment instruments remain stubbornly resilient.
By the numbers, according to the Fed: Payments by check have declined to a record low –about 20 billion. Use of payment cards continues to grow at a steady rate. Annual debit card transactions are approaching 50 billion, while credit card transactions continue to grow, albeit at a slower rate – now about 25 billion per year. There are about 20 billion ACH transactions annually, and the fastest growing payment instrument is prepaid cards, now exceeding 10 billion transactions annually.
The Federal Reserve also reports that one in six checks were deposited in the form of an electronic image. The increasing availability of mobile remote check deposit has created even more electronic check activity, driving a significant portion of ACH growth.
20 billion, 25 billion, 50 billion, 10 billion. Doesn't look like any of these payment methods are going away anytime soon – despite persistent predictions that mobile payments will take over the world. How many industry newsletters and conference speakers have fervently pointed out that "kids today" do everything on their phones? That the millennial generation will soon make mobile payments the norm and replace the cards you hold in your wallet. Heck, they'll even replace your wallet! These mobile payment predictions fly in the face of the persistence of traditional and established payment methods. Oh, and by the way, the highest percentage of cash users are 18-24 year olds.
According to the Diary of Consumer Payment Choice (DCPC), cash is still dominant for many types of transactions, and remains widely used for retail purchases. And cash is the payment method of choice for a growing population of self-served consumers who are not affiliated with traditional financial services providers. It's actually older consumers who prefer payment cards and checks over cash.
The fact is, consumers, your members, in the aggregate will continue to use all of these payment methods for a long time to come. As the data demonstrates, product life cycles in the payments world are long and persistent. In order to meet the service demands of our credit union members, we have to offer the full range of payment products, along with the facilities and services that support them. This includes those more recent market entrants – mobile payments, P2P, eCommerce, remote check deposit, on-line banking, contactless systems.
Consumers will choose their payment method based on the circumstance, convenience, access and utility.
Here's what I'm predicting in the next few years. I'll be paying a lot of my bills on my PC using my credit union's online banking system. Every now and then I'll need to pay something quickly, and use my tablet from my regular seat at Starbucks – where I purchased my grande, vanilla latte with my smartphone. Fully caffeinated, I'll pick up that blouse I've had my eye on using my chip equipped credit card, and on the way home I'll stop at the grocery and pay with my debit card. Except that I like that balsamic chicken dish they make at Whole Foods, so I'll pick some up for dinner using ApplePay. Someone else will do the same things, just a little differently. And the whole time I'll have some cash in my purse. You?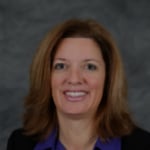 Ms. Cromer is responsible for strategic alliances with both current and new prospective clients. She is involved in building, generating, and maintaining relationships with these clients. Ms. Cromer has over ...
Web: www.cu24.com
Details