Planning for 2021: Credit union marketing
We recently conducted a survey to discover how the pandemic impacted bank and credit union marketing budgets.  We discovered that 56% of organizations had some sort of impact on their budget due to the pandemic, out of which 24% had their budget cut for the year 2020 and/or 2021. Likely because the financial industry is considered essential, there were 32% of organizations that had their budgets remain the same.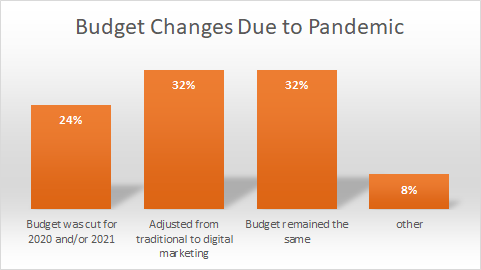 Regardless of whether your budget was impacted by the pandemic or not, one thing is for sure… You will likely need to jumpstart or boost your digital marketing and reporting strategy. According to our survey, redesigning websites was one of the primary goals for 2021, followed by email marketing and better reporting for marketing as a close second.
continue reading »