Power Through Credit Union Unity with a Growing Partnership
by: Michael Muckian, Director of Marketing & Communications, WOCCU
In mathematics, a "root of unity" is a phrase describing any complex number that equals 1 when raised to a larger integer power.
Although less conceptual, the same might be said of credit unions and their movement. When institutions, their trade associations and partner organizations operate together in pursuit of goals and objectives that benefit their members, the multiplier effect paradoxically leads to the power of a single voice, giving credit unions greater strength in pursuit of a unified goal.
The power of unity is something well-known to many credit unions and their trade associations, including World Council of Credit Unions. Each time we welcome a new member, we strengthen the unity of the global credit union movement and extend our reach in pursuit of our cooperative objectives.
During the past six months, World Council has grown by four new members, bringing to 46 the number of organizations in all membership categories committed to global credit union growth. Of the four, three fall into the Associate Member category, comprised of cooperatively owned organizations that serve credit unions in their respective countries. Their commitment in joining World Council is another indication of the continued growth and influence of their respective credit union movements.
CU Direct, which joined World Council in November, administrates the largest auto lending network for U.S. credit unions and offers a diverse, extensive library of products and services designed to help credit unions advance their lending programs and achieve overall portfolio success. As the parent company of several well-known retail brands, the Ontario, Calif.-based firm operates as a credit union service organization, or CUSO, and serves more than 950 credit unions and 7,000 dealerships in the United States.
New member CUSSCO Ltd., which also joined in November, is also a CUSO. The organization is jointly owned by Capital Credit Union Ltd. in Edinburgh, Scotland, and Scotwest Credit Union in nearby Glasgow. Both credit unions have been actively involved in World Council for many years, and the enrollment of their joint CUSO in World Council speaks to their growing commitment to the movement
In March we accepted as an associate member Cooperativa Médica del Valle, (COOMEVA), a cooperative financial holding company from Cali, Colombia. COOMEVA provides health services, mutual insurance, investment, savings and lending services to 250,000 members. Like CU Direct and CUSSCO, COOMEVA sees the value in aligning with credit union organizations from around the world, strengthening the global movement by expanding the reach of World Council, the organization dedicated to expanding that movement.
Our three new associate members join longstanding supporters like CUNA Mutual Group, CO-OP Financial Services and others. The message sent by all these outstanding organizations is a simple one.
The global reach of our Associate Member category signals an increase in the size and sophistication of credit unions in the countries each organization serves. It also emphasizes the value of networking and mutual support not only from partner to trade association to credit union, but from country to country and continent to continent.
Our growing membership base represents an increasingly complex equation, but in the end it adds up to the power of one voice and the increase in influence and the number of members served. We hope the volume of that voice continues to grow as even more organizations commit to the global credit union cause.
Michael Muckian is director of marketing and communications for World Council of Credit Unions, the leading trade association and development agency representing the global credit union movement. He has nearly 20 years of credit union trade association experience, including service to CUNA and CUES and the members they serve. He helped organize and oversee the CUNA Councils and is an experienced business journalist and communicator with a strong dedication to cooperative principles.  www.woccu.org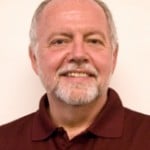 Michael is director of marketing and communications for World Council of Credit Unions, the leading trade association and development agency representing the global credit union movement. He has nearly 20 ...
Web: www.woccu.org
Details