PR Insight: So, You Just Received an Interview Request…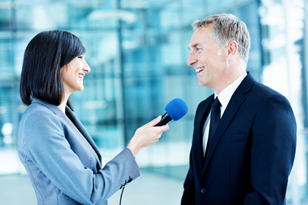 Five ways to prepare for your conversation with the media.
by: Sheryl Gudelsky
On a typical day, credit union executives likely wear many hats. They are undoubtedly accustomed to holding various roles within the institution, overseeing different departments and groups of employees. But, are they prepared to step into a different position – one they might not be as familiar with and one that isn't necessarily required every single day? Are they ready to, even with little notice, serve as the institution's spokesperson?
Credit unions should have a solid plan in place specifically for interview requests. These might come from trade publications serving the credit union and financial services industries, local media, or even mainstream business or news outlets. Credit unions should designate a primary spokesperson and possibly a few secondary spokespersons who are equipped to address certain topics or areas of the business.
The most important aspect of any interview is the preparation beforehand. There are several steps to take into account before and during a discussion with an editor or reporter.
Do Your Homework
Before an interview, take the time to research the publication – become familiar with its readership, as that will drive the reporter's questions. Take advantage of resources like LinkedIn to assess the interviewer's professional experience, and review recent articles they have written to evaluate whether they tend to take a positive or negative stance on certain matters. Traditionally, reporters with trade publications are looking for a positive story; they more often than not are viewing you as a source to share valuable insight that will ultimately benefit their readers and industry as a whole.
continue reading »