Prepaid card use on the rise among account holders: Pew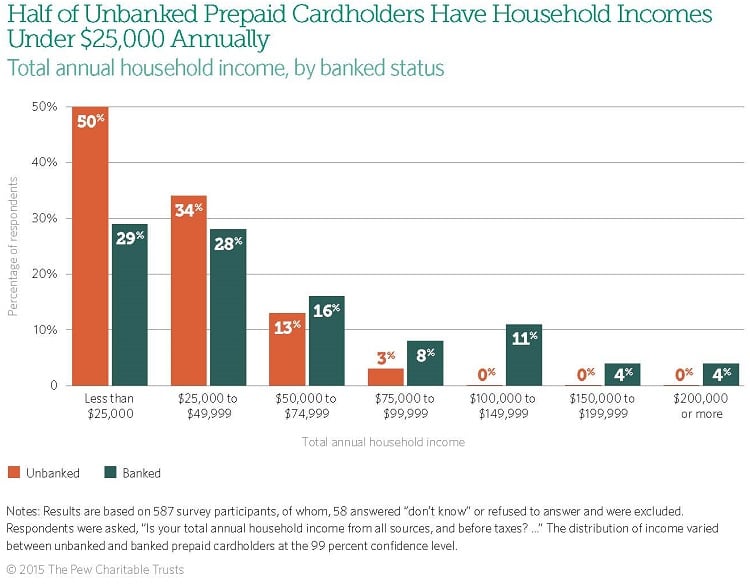 Use of general purpose prepaid cards continues to climb, according to a recent study by Pew Charitable Trusts. However, it's not only the unbanked who have the cards tucked inside their wallets.
Pew's "Banking on Prepaid" report found that prepaid card use jumped more than 50% between 2012 and 2014, and that the gains were largely driven by consumers who had existing accounts with traditional financial institutions. Roughly 14%, or 853 U.S. credit unions offered prepaid cards as of March, according to CUNA.
Still, the use of prepaid cards among the unbanked remains common.
Roughly 8% of U.S. households are considered unbanked, according to the Federal Deposit Insurance Corp., and the study found that more than one in five of those households had used a prepaid card in the previous 12 months.
Only 5% of those with an account at a financial institution had used a prepaid card.
"The findings in this report demonstrate the need for the Consumer Financial Protection Bureau (CFPB) to finalize its proposed rules on prepaid cards," the report's authors said. "This is especially important for the unbanked, for whom prepaid cards are often their only transaction account, to ensure that these cards are safe, transparent financial products with uniform protections against theft, loss and deception."
continue reading »