President Obama to nominate McWatters for NCUA board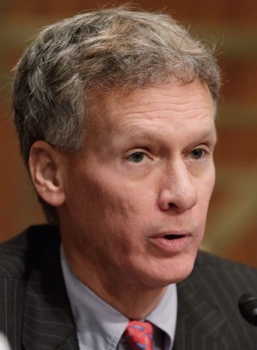 Mark McWatters will be President Barack Obama's pick to fill a National Credit Union Administration board seat when it is vacated by board member Michael Fryzel, whose term ended Aug. 2 this year.
The president announced his intent to nominate McWatters today. To achieve the NCUA slot, McWatters will go through a process that includes a nomination hearing by the Senate Banking Committee and a confirmation vote by the full U.S. Senate.
McWatters was a member of the TARP Congressional Oversight Panel in Washington, D.C. from December 2009 to April 2011. TARP–or the Troubled Asset Relief Program–refers to the $700 billion fund established in 2008 to help stabilize the economy after the downturn caused by a burst housing market bubble. The supervision panel was charged with overseeing the investment of TARP funds in an array of systemically significant and other institutions including megabanks like Citigroup, Bank of America, Wells Fargo, Goldman Sachs, AIG, GM, GMAC, Chrysler as well as approximately 700 additional financial institutions.
McWatters served in 2009 as counsel for Rep. Jeb Hensarling (R-Texas), who has been the chairman of the House Financial Services Committee since January 2013. McWatters is currently dean for graduate programs at Southern Methodist University's School of Law in Dallas, Texas.
The NCUA has a three-member board and no more than two members can be from the same political party. The political party occupying the White House generally dominates the board's makeup, although existing NCUA board members are often left in place even after a transition in the Oval Office.
continue reading »