President touches on CU-interest issues in annual address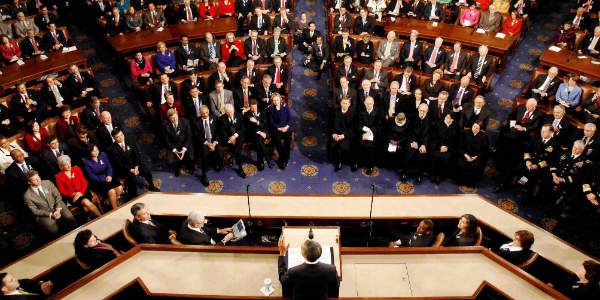 Job creation and  tax reform were topics of President Obama's State of the Union address last night, and the Credit Union National Association is urging the president to consider the credit union perspective in these and all important financial policy discussions.
Of key interest to credit unions, Obama made broad remarks about possible changes to the country's tax code.
CUNA President/CEO Bill Cheney assured credit unions that nothing in the SOTU remarks indicated that the credit union tax status is under any more scrutiny right now than any other tax expenditure.
"In fact," Cheney said, "through our conversations with the administration and on Capitol Hill, it is apparent that not all tax provisions are created equal, and the strong public policy reasons behind the  credit union tax status remain as compelling today as they were when first adopted."
Cheney added, however, that  tax policy discussions are still very much in play, and it is imperative that credit unions continue their strong advocacy efforts on behalf of their federal income tax exemption throughout those discussions, through CUNA's "Don't Tax My Credit Union" initiative and through in-person meetings with policymakers of all levels of government.
continue reading »