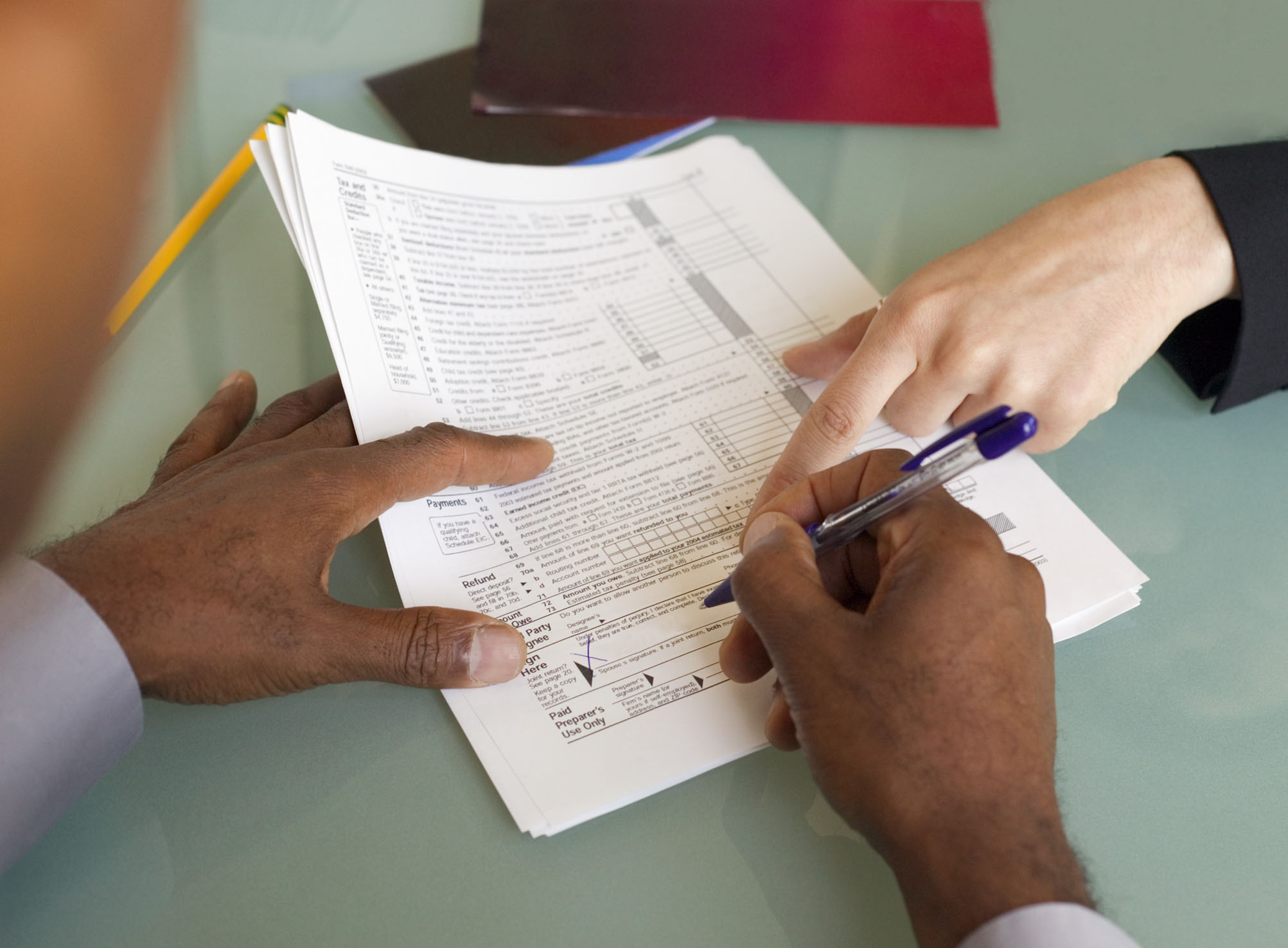 At SECU, a record-breaking 102,000 members save over $12 million in tax preparation fees!
RALEIGH, NC (April 24, 2015) — Wrapping up its seventh season of assisting members with their tax preparation needs, State Employees' Credit Union (SECU) is pleased to report another year of record-breaking results – helping over 102,000 North Carolina taxpayers claim more than $140 million in tax refunds and save an estimated $12.3 million in tax preparation fees!
From January 20th through the tax deadline of April 15th, SECU certified tax preparers in all branches throughout the State filed close to 90,000 taxpayer returns through the free Internal Revenue Service (IRS) sponsored Volunteer Income Tax Assistance (VITA) program, up from last year's figure of just over 80,000.  SECU's Low-Cost Tax Preparation service also saw a marked increase this year, helping 12,700 Credit Union members file at a cost of just $75 per return.  Between both programs, SECU experienced a significant growth increase of 13% over the prior year, demonstrating the exceptional value of the seasonal service to its membership.  The cooperative also helped participating filers claim beneficial tax credits amounting to nearly $61 million, including $39 million in Earned Income Tax Credits, $19 million in Child Tax Credits and $2.4 million in Education Tax Credits.
SECU member Dianne Branch from Wake Forest, N.C. has taken advantage of the Credit Union's tax preparation services for the past five years.  "I was so excited when I found out that SECU offered this service to members.  The staff at the Wake Forest branch are patient and thorough, and each tax year has been a calm and positive experience.  Though my tax situation is not as complicated as others, I always receive undivided attention and service, right in my neighborhood!"
"This has been an incredible tax season for our staff of 2,600 tax preparers," added Tenesha Carter, Senior Vice President of SECU Tax Preparation Services.  "Thanks to their dedicated efforts, SECU's tax preparation program continues to be a highly valued service for our membership, with direct savings on tax preparation fees and an open opportunity for members to discuss their tax and overall financial situation with folks they already know and trust.  As a financial cooperative, SECU and its employees remain committed to making a beneficial difference in the financial lives of all members."
About SECU
A not-for-profit financial cooperative owned by its members, SECU has been providing employees of the State of North Carolina and their families with consumer financial services for almost 78 years.  The Credit Union also offers a diversified line of financial advisory services including retirement and education planning, tax preparation, insurance, trusts, estate planning and investments through its partners and affiliated entities.  SECU serves nearly 2 million members through 254 branch offices, over 1,100 ATMs, 24/7 Contact Centers and a website, www.ncsecu.org.
---