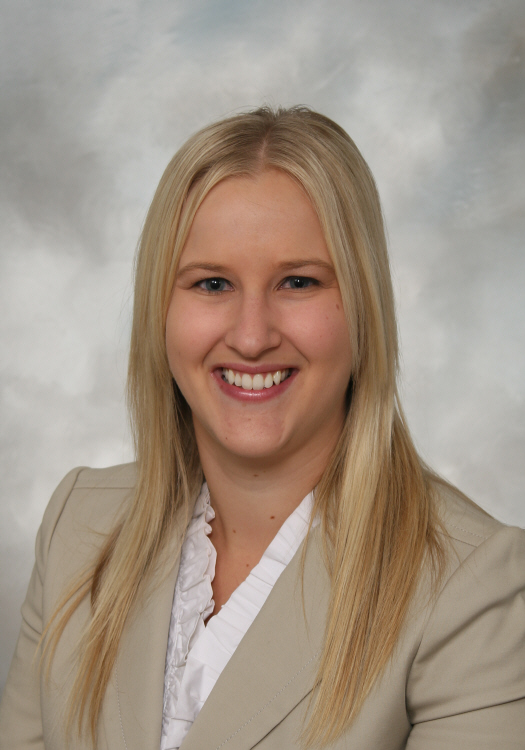 Coopera Promotes Peña to Client Relations Manager
DES MOINES, IA (July 23, 2013) — Coopera has promoted Client Account Coordinator Anna Peña to the new role of client relations manager. Peña will continue to work closely with Coopera's national credit union clients, providing assessments, consulting, training, marketing services and Hispanic consumer products in support of their Hispanic outreach efforts.
As client relations manager, Peña will also be involved in the strategic management of the company's overall client relations area. She will oversee delivery of client solutions to optimize client satisfaction and loyalty. She will also assist in the strategic development and enhancement of product solutions, she will lead operational efficiency efforts and she will assist in growing Coopera's operational team.
"It is my pleasure to announce Anna's new role," said Miriam De Dios, Coopera CEO. "She has been a consistent advocate for the development of Hispanic families for many years. This has included the development and support of inclusive strategies, specifically for helping Hispanic families gain access to higher education and financial resources to make higher education a reality. Anna is a strong credit union advocate and has worked diligently helping credit unions across the country become the preferred financial institution of choice for the Hispanic community in their respective areas. We're incredibly honored to help Anna grow her responsibilities within the company."
Peña has a master's of Public Administration from Drake University and received her bachelor's degree from Luther College, where she studied Spanish, communication and international studies. She is fully proficient in Spanish with more than 10 years of language development through immersion experiences and educational opportunities and is a certified interpreter. Earlier this year, Peña participated in the International Credit Union Leadership Program, which placed her and 10 of her credit-union colleagues in different credit unions or credit union associations across the Dominican Republic.
About Coopera
Coopera (ko-pair-a) is a full-service Hispanic market solutions company with specific focus on credit unions nationwide. Coopera's dedicated bicultural and bilingual personnel work closely with clients to assess their needs and create growth strategies designed to increase Hispanic membership, revenue growth and loan volume. Coopera specializes in developing long-term partnerships with clients as they transition from the early stages of discovery to a best practice credit union. Founded by the late Hispanic community activist Warren Morrow, Coopera is owned by Affiliates Management Company, the holding company of the Iowa Credit Union League and is an exclusive strategic growth partner of the Credit Union National Association. For more information, visit www.CooperaConsulting.com. 
---