DCUC members, guests, and sponsors raise over $25,000 for Southeastern Guide Dogs
DCUC is proud to announce that its 2021 Conference with a Purpose raised $26,815 for Southeastern Guide Dogs.
Held for just four days during DCUC's 2021 Annual Conference in Naples, Florida, the Fundraiser was a huge success thanks to the generosity of DCUC members, guests, and sponsors. This year, the Fundraiser included an online Silent Auction and patriotic blanket raffle, handmade by Eileen Ehrsam, a long-time friend of DCUC,  the popular 50/50 raffle, and mulligan sales for the VADM Vincent Lascara Golf Tournament.
This donation will help support Southeastern Guide Dog's mission of transforming lives by creating and nurturing extraordinary partnerships between people and dogs. Each day, the dogs they train and offer to those in need for zero cost, provide life-changing services to people with vision loss, disabilities, veterans suffering from PTSD and many more. Southeastern Guide Dogs is a remarkable organization, and one that DCUC is honored to support.
For everyone that donated an item, placed bids, bought raffle tickets or mulligans, and donated, thank you! The defense credit union community continues to be one of the most generous and giving, and DCUC is incredibly thankful to be a part of it.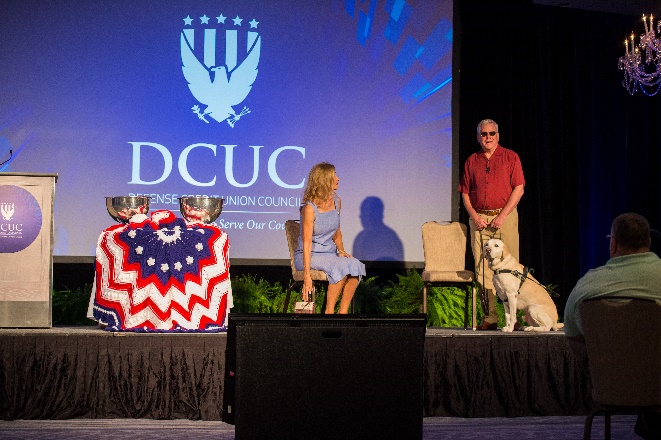 ---