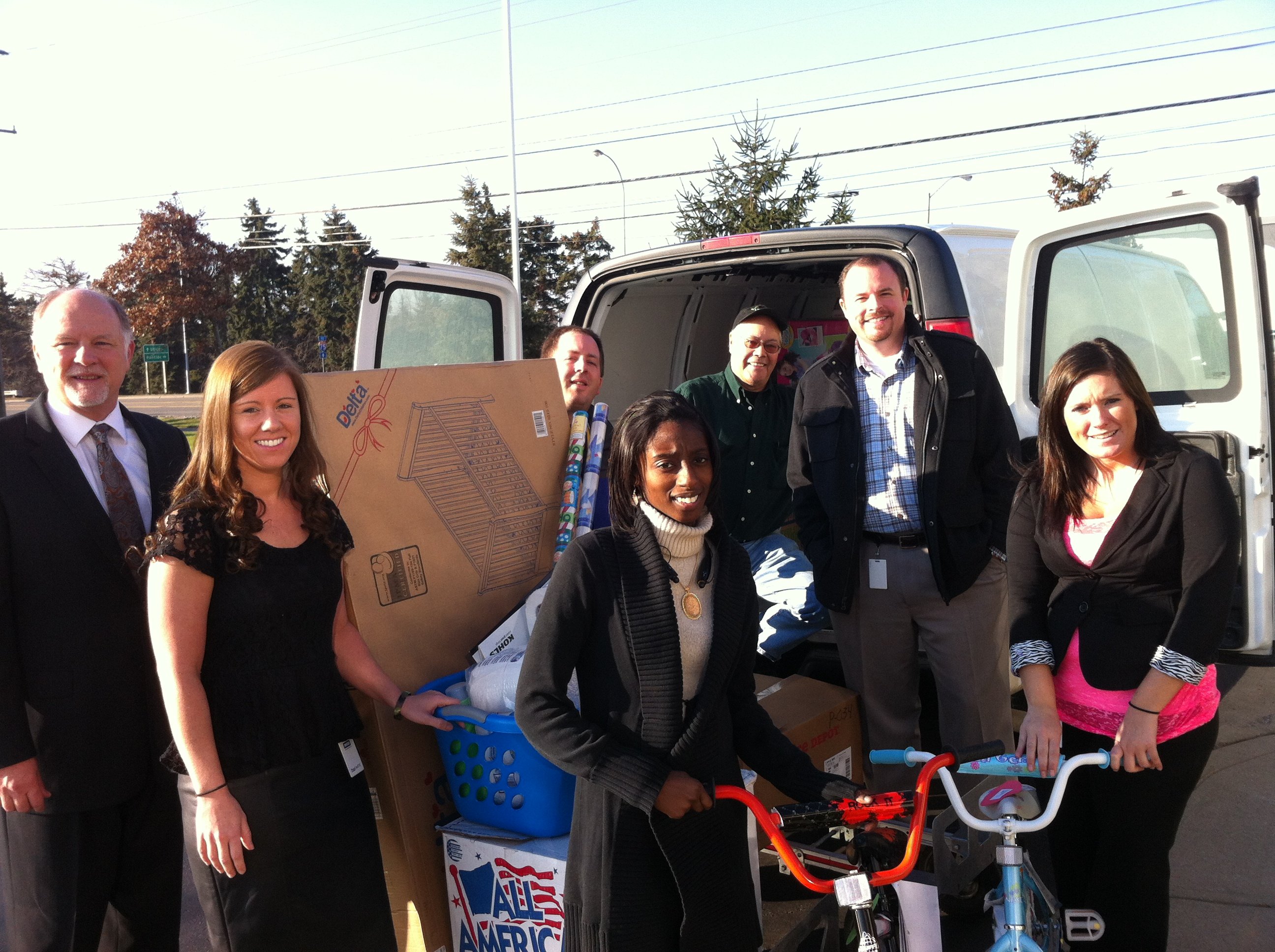 Genisys Adopts Families For Christmas
Auburn Hills, MI, December 21, 2012 – Genisys Credit Union participated in Lighthouse of Oakland County's Adopt-A-Family program again this year.
The Lighthouse Adopt-a-Family program is a long-standing tradition that helps many local low-income families who struggle to afford food and have little to no money to provide the basics such as coats, gloves, blankets or toys. It also enables Lighthouse to match donors with local families and seniors to fill this void.
This year, 14 different Genisys departments and branches participated in the program to help make the holidays a little brighter for many Oakland County families.
"It's heart-warming to see so many staff members give to others in need," said Jackie Buchanan, President/CEO. "Year after year, their generosity never ceases to amaze me."
Want to help? Consider making a cash donation or volunteering during the holiday season. Contact Liz Wiggins at (248) 972-1480 or lwiggins@LighthouseOakland.org to learn how you can get involved at Lighthouse.
Genisys Credit Union is proud to be making a difference in our communities, and we truly believe that Genisys is "where you come first". We are locally owned, locally controlled and continue to receive BauerFinancial's five-star rating for financial safety and soundness. Follow genisyscu on Facebook and Twitter for contests, promotions and other helpful information. A calendar of events can also be found on our website at www.genisyscu.org.
---