Georgia United Credit Union holds ribbon-cutting & open house at Cartersville location August 12
Georgia United Credit Union celebrated the opening of their new Cartersville branch located at 134 E. Felton Road on Wednesday, August 12, from 11 a.m. until 2 p.m.
The new Cartersville Branch was acquired during a merger partnership between Etowah Valley Federal Credit Union (EVFCU) and Georgia United August 1.  The Cartersville-Bartow County Chamber of Commerce and leadership from Georgia United were on hand for the official ribbon-cutting ceremony.
Following the ribbon-cutting ceremony, the Credit Union hosted a retirement reception for Veda Hilton, veteran EVFCU president. Veda served as the president of EVFCU for over 40 years and was instrumental in the merger partnership process.  Former Assistant Vice President of EVFCU Michelle Dollar has been named as Georgia United's Cartersville Branch Manager.
Georgia United's CEO Debbie Smith shares, "We appreciate the opportunity to serve Etowah Valley FCU's 3,000 members as well as new members from the community."
Photo caption: 
Georgia United Credit Union celebrates their new Cartersville branch location with a ribbon-cutting ceremony that included Georgia United leadership and ambassadors from the 
Cartersville-Bartow County Chamber of Commerce. Georgia United CEO Debbie Smith and Branch Manager Michelle Dollar (front, center) cut the ceremonial ribbon.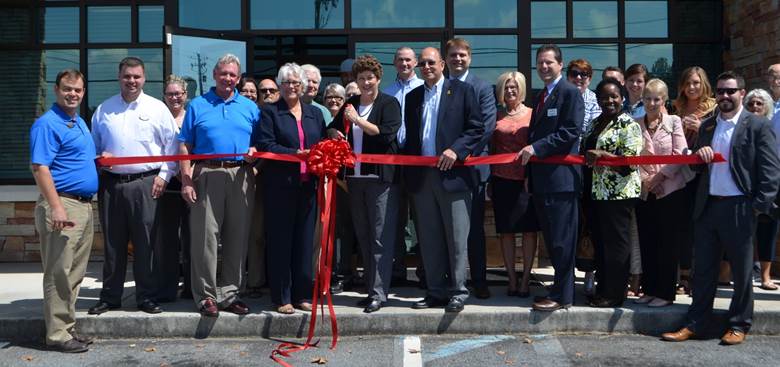 ---