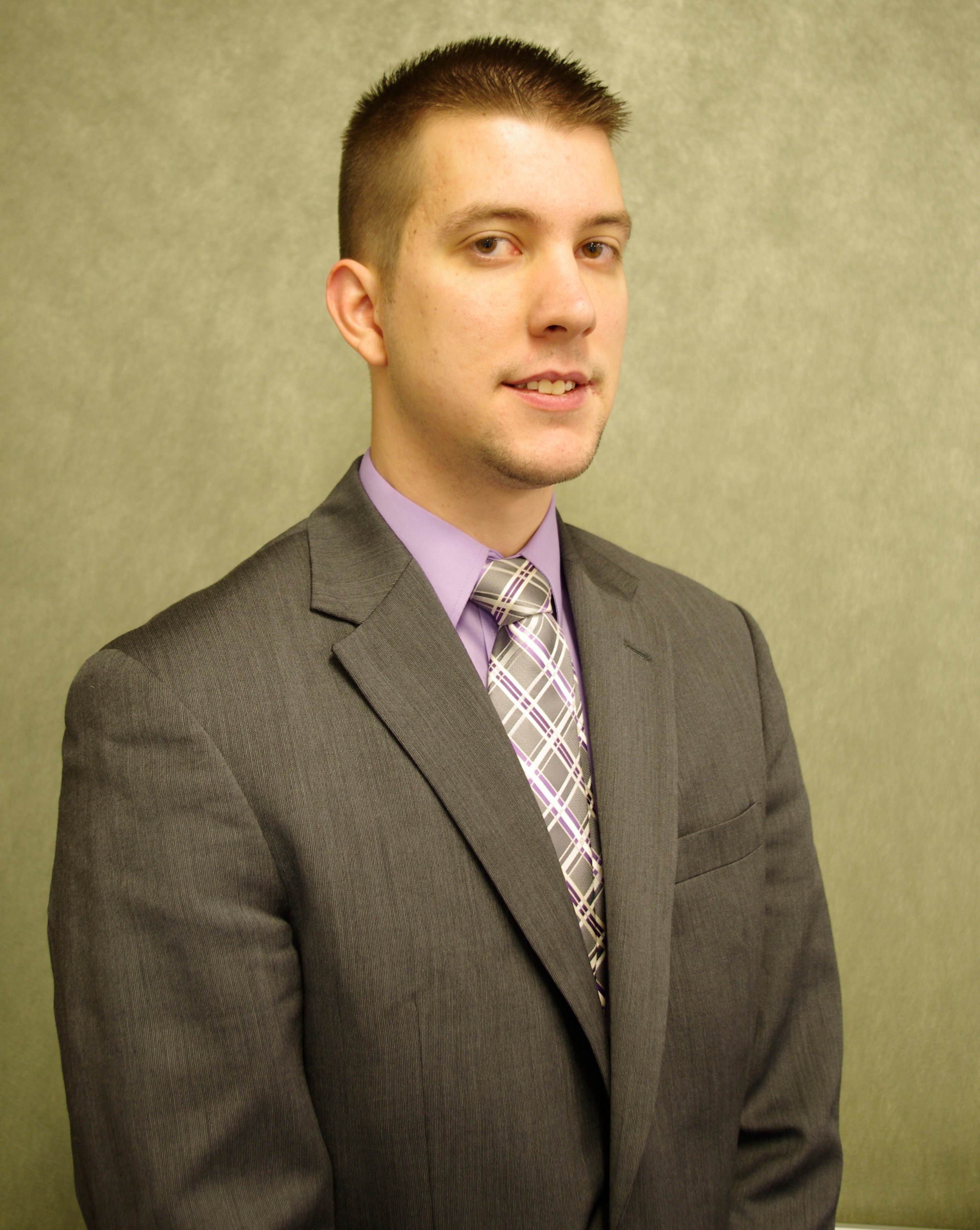 Williams of Erie Named 2013 Credit Union Youth Ambassador of Pennsylvania
Frischkorn of Mechanicsburg & Jones of Danville Named Alternates
HARRISBURG, PA (May 21, 2013) At the 37th Annual Youth Ambassador Contest of Pennsylvania, Michael Williams of Erie, representing the Erie Chapter of Credit Unions was named 2013 Credit Union Youth Ambassador of Pennsylvania. The annual statewide contest was held during the Pennsylvania Credit Union Association's (PCUA) 79th Annual Convention & Expo held in Hershey.
Williams, 23, is Director of Business Development of Widget Federal Credit Union headquartered in Erie. He holds a bachelor's degree in Public Relations from Edinboro University and is also a graduate of Bethel Christian School in Erie. For the next year, as the Pennsylvania Credit Union Youth Ambassador, Williams will represent the PCUA at events.
The First Alternate was awarded to Rebekah Frischkorn, 23, of Mechanicsburg. She is employed as a Marketing Specialist at AmeriChoice Federal Credit Union, headquartered in Mechanicsburg and represented the Harrisburg Chapter of Credit Unions.
The Second Alternate went to Nicholas Jones, 25, of Danville. He is a Member Service Representative at Service 1st Federal Credit Union, headquartered in Danville and represented the N.W. Susquehanna Chapter of Credit Unions.
Serving as the Master of Ceremonies was James Crummel, Weekend Morning Anchor of abc27 news in Harrisburg.
The contest judges were:
1.                  Ray Birch, Reporter, Credit Union Journal, Ohio
2.                  Rick Choffel, National Sales Manager, Excess Share Insurance, Texas
3.                  Jordan Brady, CPA, Staff Accountant, Padden Guerrini & Associates PC CPA's, Camp Hill, PA;
4.                  Trey Hawkins, Vice President of Political Affairs, Credit Union National Association, Washington, D.C.; and
5.                  Anne Reeves, Columnist, Harrisburg Patriot-News & President, Hershey Library Board of Director, Hershey, PA.
Fourteen finalists won regional contests before advancing to the state finals. The finalists completed a written exam before presenting speeches about credit union topics. A panel of five judges selected the winner, tallying scores from the test, personal interview, and speech.
The additional 11 contestants were:
Beaver Valley Chapter — Delvin Turner of Pittsburgh and Keystone United Methodist Federal Credit Union;
Delaware County Chapter — Nicole Buoni of Aldan and Sun East Federal Credit Union;
 Greensburg Chapter — Doug Raible of North Huntingdon and Westmoreland Community Federal Credit Union;
Lan-Chester Chapter — Margaret McCarthy of Upper Darby and Citadel Federal Credit Union;
Montgomery County Chapter — Marcelina Hollender of Philadelphia and TruMark Financial Credit Union;
Philadelphia Chapter — Jennifer Moore of Roslyn and Freedom Credit Union;
Pittsburgh Chapter — Ashley Price of Lower Burrell and Clearview Federal Credit Union;
Schuylkill Valley Chapter — Kayla-Rose Perrier of Bernville and CTCE Federal Credit Union;
Susquehanna Valley Chapter — Katelyn Huling of South Williamsport and Horizon Federal Credit Union;
Wyoming Valley Chapter — Zachary Canfield of Meshoppen and P & G Mehoopany Employees Federal Credit Union; and
York Chapter — Olivia McClure of York and First Capital Federal Credit Union.
The Pennsylvania Credit Union Association conducts the contest to attract young people to credit unions and to prepare them for leadership roles.  Credit union members between the ages of 17 and 25 compete and are sponsored by the Association's chapters. The contestants are judged on their knowledge of credit unions and their ability to communicate that knowledge.
Several hundred young people have competed in the Credit Union Youth Ambassador Contest since the early 1970s. Many of the contestants have gone on to hold volunteer and professional positions within the credit union movement.
Credit unions are financial cooperatives that provide affordable financial services to help their owner/members. The Harrisburg-based Pennsylvania Credit Union Association is a trade association that provides legislative, promotional, educational, and operational support for more than 400 credit unions in Pennsylvania. These credit unions have assets in excess of $37 billion and serve more than 3.7 million members. For additional information about credit unions or to find a credit union near you, visit www.iBelong.org
---