Price of stamps goes up three cents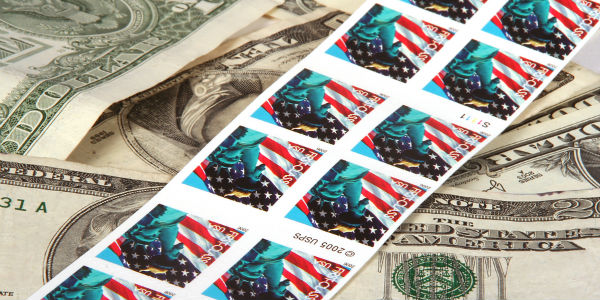 Stamp prices increased on Saturday, jumping to 49 cents from 46 cents.
by. Jennifer Liberto
The 3-cent hike is the largest increase in consumer postage prices in more than a decade for the U.S. Postal Service.
The price hike affects millions, even though fewer Americans these days use snail mail to pay bills and keep in touch.
One way around the increases is buying Forever Stamps now and using them any time for first-class mail, the kind used by most consumers. Launched in 2007, Forever Stamps are always valid, no matter what people paid for them and even if prices go up in the future.
Related: USPS to rent mail vans
They are also very popular: In 2012, 21.8 billion Forever Stamps were sold, making up 84% of stamp sales. That same year, the U.S. Postal Service delivered 68.7 billion pieces of first-class mail.
Still, declining mail volume continues to plague the agency. Some 2 billion fewer pieces of mail were sent in 2013 compared with 2012.
continue reading »