Print vendor consolidation saves and streamlines
Most credit unions use third-party providers in the communication supply chain to deliver member communications on their behalf. Outsourcing these activities can save money, but many financial institutions struggle with vendor management and inefficiencies result with no visibility to the organization. This drives up costs and drives down brand quality. What is needed is a unified approach to member and customer communications.
Consolidate the Silos
The current approach to vendor procurement of member communications management has left organizations with mixed messages, inconsistent customer experiences and costly marketing campaigns that often fall short of the mark. The reason for this is that most financial institutions buy and consume services in siloed areas; using an isolated internal buying processes for each department. This means a separate contract for statement services with one vendor, while email services, creative and design, or direct mail may be contracted with a list of other vendors. Each separate procurement process and additional vendor relationship drives up costs overall, and eventually leads to over-spending, over-management, and overlooked savings and improvement opportunities.
A Wise Approach
The traditional procurement process of going to bid and finding the least-cost-commodity provider may seem like a good savings strategy, but such an approach can hurt organizational performance. Consider the old adage: a penny wise and a dollar dumb. As a result, the landscape of partner ecosystems is being turned upside down due to the proliferation of cloud services and service brokering platforms.
A Silver Lining in the Cloud
Cloud-based Customer Communication Management (Cloud CCM) providers are taking very sophisticated approaches to customer profile and persona information to drive additional higher value services to financial institutions through data analytics and business process improvements. But more importantly, these approaches help credit unions leverage the partner processes already in place and thereby drive down costs associated with siloed procurement. Data associated with customers, prospects, onboarding and cross-selling is being disseminated and passed to multiple vendors contracted for one service.
Gain Control
Cloud CCM is provides financial service organizations with greater control: aggregation of customer data for message creation, collaboration and analysis of customer data generated from all types of data sources. These sophisticated cloud services provide a closed loop process for external vendor ecosystems to maintain brand consistency across agencies, printers, consultants and technology providers. With Cloud CCM banks, credit unions, and other financial institutions are in control of their most important asset: their customer.
Moving Forward
Using a procurement strategy that is solely focused on finding the lowest cost provider is a sure way to become stagnate and irrelevant to your customers. Look for vendors who not only approach your business as a partner but care enough to engage with a partner ecosystem that can bring new ideas for building revenue and boosting customer loyalty along with cost reduction.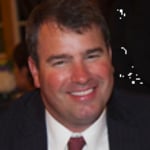 Brad Banyas is CEO of OMI, a leading cloud-based customer communication management service and platform provider. OMI delivers cost-effective solutions for marketers and brand managers to connect with customers through ...
Web: www.omi.co
Details