Proposed banking overhaul sets up high-stakes battle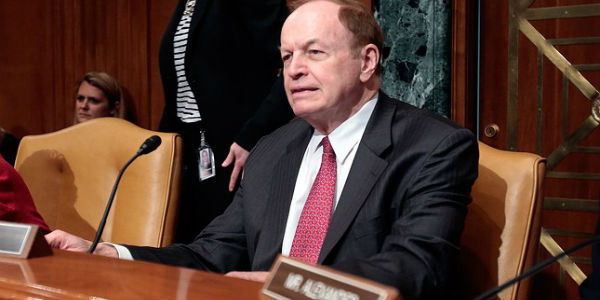 by: Kevin Cirilli
The chairman of the Senate Banking Committee on Tuesday proposed the largest overhaul of financial rules since the Dodd-Frank Wall Street reform law, pinning his hopes for passage of the sweeping bill on a small group of moderate Democrats.
Sen. Richard Shelby's (R-Ala.) plan, detailed in a 216-page "discussion draft," centers on provisions that would dramatically raise the threshold that determines which banks are labeled "systemically important" and thus subject to more stringent federal supervision.
The proposal aims to ease regulations on smaller banks and credit unions, while also making structural changes at the Federal Reserve designed to increase transparency and shift more influence to the central bank's regional outposts.
Shelby intends to move legislation forward quickly, and is looking to the panel's centrists for crucial support.
continue reading »