Put staff and members first, advises 'old school' lender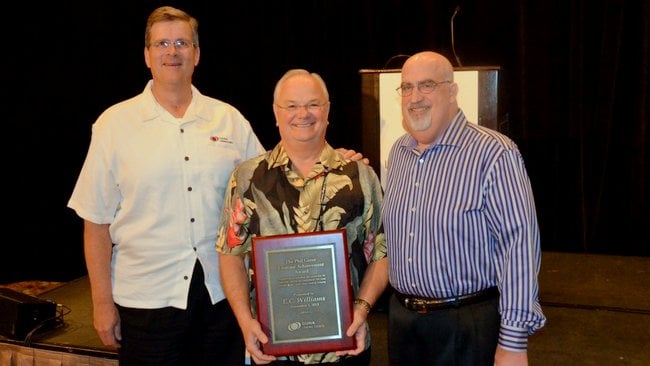 E.C. Williams considered himself more of a 'purveyor of hope' than a lender.
Following a distinguished military career, E.C. Williams found his true calling in the credit union movement.
He worked his way up from an entry-level position to become executive vice president/chief operating officer for MacDill Federal Credit Union (now Grow Financial) and GTE Financial Credit Union, both in Tampa, Fla.
Williams received the CUNA Lending Council's 2013 Phil Greer Lifetime Achievement Award during the organization's recent conference in Phoenix. Now retired, Williams examines his storied credit union career.
CU Mag: What was your original career goal?
Williams: I'm "old school" when it comes to career goals/aspirations. By that, I mean I've always believed that if I vigorously attacked every task/job/position assigned me with passion and performed to the best of my abilities, the opportunities would continue to present themselves.
It was up to me to ensure I was fully prepared to seize those opportunities when they were presented.
CU Mag: How and when did you arrive in the CU movement?
Williams: I sort of stumbled into the movement. When I was in the military, I worked in the financial sector for a couple of the board members of MacDill Federal Credit Union, now Grow Financial Credit Union.
They asked if I'd provide the supervisory committee with some training in financial matters, as well as organizational and leadership assistance. I agreed and found it was quite interesting and rewarding.
Shortly thereafter, in 1990, I decided to retire from the military and was undecided on my future, so I applied for an entry-level position with MacDill Federal. One of the board members I'd worked with actually invited me to his home and tried for several hours to discourage me from taking the job for a number of reasons.
continue reading »