Put Your Credit Union to the Ultimate Test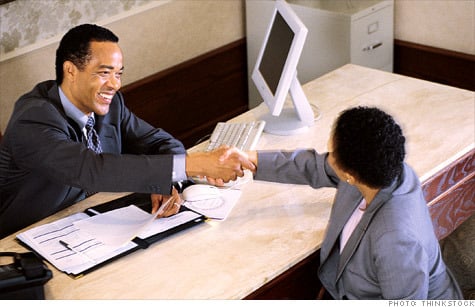 By. Walt Laskos
Today I had another experience that proved to me once again why I love credit unions as much as I do.
I called First Entertainment Credit Union in Burbank to address an issue with my account. In less than a half minute I was speaking with Diana. Not only was she courteous, professional and effective, she also resolved my issue and afforded me an experience of First Entertainment that went far beyond my expectations. Wow, I thought, this is the credit union difference!
I believe experiences like the one I had today with Diana should to be recorded and shared in the public forum. Such commentary needs to be heard by the leadership of the credit union, as well as audiences that might be evaluating whether or not it makes sense to move their money to a credit union.
Now, I have to admit I don't see folks resting their entire decision to join a credit union exclusively on price. We all know products and pricing plays a very important role in the decision-making process, but I see human nature telling me that people look for many reasons to validate and reinforce the choices they make. While it may be less expensive at option A across the street, there are folks certainly willing to travel across town and pay a little extra for the service quality and peace of mind that comes with using option B. All they need are the right reasons to justify to themselves that it's worth every penny. The catch is if your credit union is option B, you better deliver!
So if customer commentary is an important contributor to someone looking for the right reasons, how can credit unions help their members to be heard in the court of public opinion? Would a website like "Yelp," exclusively designed to post comments about credit unions, be appropriate?
According to CUNA's New Now, the Credit Union Association of the Dakotas recently launched a website devoted entirely to stories about the great things that credit unions do each day. Its CU Social Good website encourages credit unions nationwide to contribute their stories about their charitable contributions, volunteer work, fundraising activities, financial literacy efforts, and scholarships.
Some might see posting all your good deeds as boasting. I say, it's an essential component of doing business in the 21st century. It's public relations, for crying out loud! It's one way to influence public perception and build the kind of brand awareness credit unions seek in the marketplace. Let's not confuse this with marketing—no one is trying to sell anything here. This is simply good old fashion PR; nurturing your public image, and the Credit Union Association of the Dakotas should be applauded for their effort.
However, the CU Social Good website is designed for credit union folks to post their stories. What about a website where anyone can post their comments, 24/7?
OK, you're right . . . it's already happening in social media, be it on Twitter or Facebook, but chances are there are many who have no clue as to what is being said about them and by whom. So, if that's the case, then what's to stop you from putting your reputation on the line and inviting public comments on your very own credit union website?
After all, if you're offering the kind of service quality you believe you are; if you're really delivering the best rates in town; if your members are truly loyal and value what you mean to them; and if you are making a difference in the community and helping people in more ways than in just meeting their financial aspirations, then what's there to fear? Sure, there will always be that pesky naysayer but when the vast majority is giving you four out of four stars, there's no argument to be made.
I'm willing to wager the banks would never dare to position themselves in such a transparent and vulnerable manner. Then again, credit unions are different than banks, right?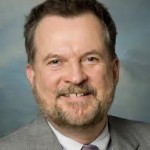 Walt Laskos, C.U.D.E., M. Div., is editor-in-chief of CUNA's monthly flagship publication, Credit Union Magazine. He is a DE (Development Educator) with a background spanning more ...
Web: www.cuna.org
Details