How technology shapes credit union branch design: Q&A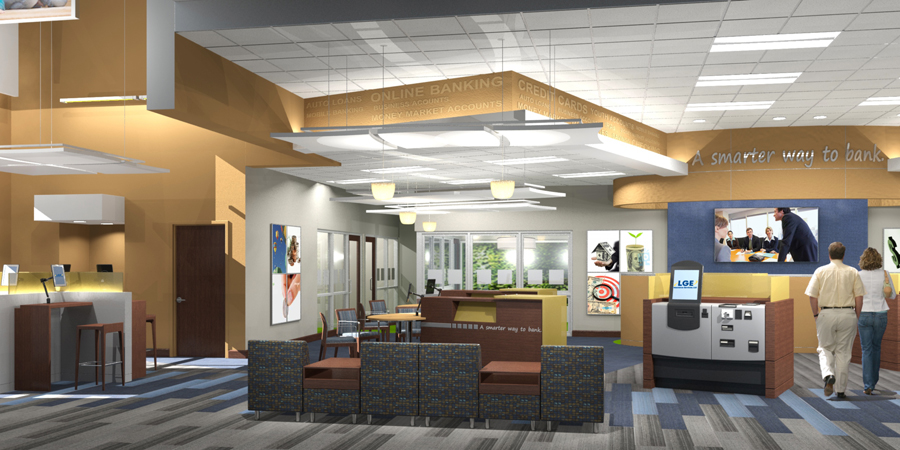 Expect video conferencing and mobile marketing to take root in modern branches.
by. Judy Dahl
It's one thing to design a branch to meet the needs of today's consumer.
It's another to anticipate how brick-and-mortar facilities will be used in five, 10, or 25 years.
In the second part of our discussion of the evolution of credit union branches, Credit Union Magazine sought insights on this topic from Mark Maness, executive vice president of Consultants & Builders, Inc. (CBI), Norcross, Ga., and Lisa Darling, assistant vice president of human resources/quality assurance research & development at Visions Federal Credit Union, Endicott, N.Y.
This conversation focuses on the technology driving branch use and design now and in coming years. The first part of this conversation centered on the impact of innovations at retail outlets on credit union branch design.
CU Magazine: How do you stay ahead of technological advances and shifts in consumer preferences?
Maness: We follow what retailers are researching and doing—by attending Retail's Big Show in New York City, for example. Two years ago, consumers began completing their own transactions at retail stores, and now that's happening in credit unions.
This year retailers have enough data on customers when they come in the door to tailor their experiences specifically—rather than broadly. What retailers do today, financial institutions will do later.
CU Magazine: Which technologies is your CU using?
Lisa Darling: As our branches become more regionally diversified, video conferencing has been highly effective in our internal operations. The same is true for member service, but when a member visits a branch we focus on the personal interaction.
continue reading »