Reflections from 33 North American Credit Union Marketing Leaders
by: Mark Weber, CEO, Weber Marketing Group
In mid-July Randy Schultz, Neil Goldman and I led the first year class of CUES Strategic Marketing School to an incredibly eclectic, dynamic, vocal and multi-generational group of 33 leaders from across the US and Canada.
We were all surprised, and yet not so surprised, at why they came and what they expected and hoped to learn. We were delighted though at where so many of them landed at the end of the three days (more on that later). A few highlights I learned from these 33 fascinating marketers, CEO's and COO's.
Eight themes emergedas major issues driving their desire to expand their knowledge and help their organizations create more strategic and effective marketing with results:
How do we increase our awareness and land more Gen Y members?
How do we build a clearer value proposition around what we offer that is truly different than the banks around us – and share it in a relevant way?
Management insists we create a "robust" social media strategy and program, but I'm not sure it's going to drive meaningful results for the time and resources required, or where to begin.
What are the right roles for my marketing department (and me) amidst such rapid change in technologies, web, SEO, online, social media and targeted marketing?
How do I convince senior management that we are underfunded to achieve the growing list of marketing demands, projects, market visibility, new member and loan growth expected?
When and how important is it to revisit our brand strategy and identity – and how do we evaluate if it is effective today or not?
Why am I not at the senior management table with marketing as a strategic priority (from the CEO's, why is my marketing manager not more strategic?)?
How do I get more of the organization and leadership to buy into the role of marketing and brand building as driving our growth?
These marketers really defined the incredibly challenging issues surrounding the evolving role of credit union marketing and the need to be more strategic in those eight key issues. The stakes for strong marketing and branding amidst low consumer confidence and rising competition are higher than they have ever been.
I don't think they were disappointed that all the right answers were not handed to them in a "10-Steps to Surefire Marketing Success" Manual. It took several days to realize that sustainable marketing and brand strategies that deliver big results require several critical shifts:
rethinking the focus of marketing, and their roles as leaders in their organizations – more connected to driving corporate goals;
their need to educate and steward their own credit unions in re-defining critical marketing and brand priorities that achieve corporate strategies and yield big results.
The group was treated to some tremendous insights, strategies, brand building and storytelling from the experiences of Kelly Schrader, the COO of OnPoint Community Credit Union in Portland, Oregon. Kelly was named the Credit Union Times Marketer of the Year in 2010. Her 20 year career spanned working and managing in the branches, operations, call center, lending and ultimately marketing, where her profound impact on the senior leadership team, led to a recent promotion to COO of this $3 billion+ fast growing market leader. OnPoint competes head to head against major banks from BofA to Umpqua Bank and owns a large share of the greater Portland metropolitan market.
One of the group's takeaways was how critical shaping the organizational culture around a shared vision and simple long-range plan is to achieving brand differentiation, accelerating new member growth and profitable relationships. By helping their organizations move from an operational, or transactional focus, to a belief that marketing is the role of every single employee (and not a department of one or ten), organizations can finally propel themselves to a new level of growth. They can build a brand-focused and inspired culture delivering on their promises in every interaction with a member. Getting there requires some serious cultural re-assessment first.
It was delightful to see how many of these bright leaders came to realize that a complete audit of the brand, internal and external communications, multiple channels, marketing budgets, project priorities and measurable results is vital to enhanced performance. Shifting marketing priorities and actions to achieve strategic goals is not only healthy – it's required in today's dynamic environment.
We took the crew of 33 on a thought-provoking two-hour immersion tour of the Gates Foundation. They learned how the Gates Foundation is communicating its brand, showcasing their unique philosophy of philanthropy in brick and mortar and engaging peoples emotions in their brand new 35,000 SF Visitors Center. When we reunited at our hotel, 33 minds were spinning on fresh and bold ways they could tell the credit union story, demonstrate the impact they are making on their local communities and people's lives – and tell that story in a fresh, compelling way.
When Randy Smith, editor of CUinsight shared reflections on getting your credit union higher visibility in the press and social media, it started clicking even more. He challenged the group to explore the value of differentiating themselves more deeply as cooperatives like organic food co-ops, which are gaining participation and interest among Millenials in areas across the US and Canada. Is it time to tell how your financial cooperative is making a difference together?
The team's final reflections were quite interesting to see what rose to the top of the list for strategic marketing priorities:
We must define exactly what segments, values and lifestyles align with our value proposition and then target those groups effectively to grow.
We need more savvy research that answers the critical questions our senior leaders are trying to answer about our market perceptions, our name and brand image, eligibility confusion and our unique competitive differentiators.
We need to be willing and courageous to no longer 'play it safe' in our creative, if we hope to set ourselves apart on a relevant and emotional platform to win Millenials attention – and define why credit unions really are a better choice.
We need to communicate better what marketing is doing to drive tangible metrics, results, ROI and ROO (Return on Objectives) to increase profitability and the achievement of long-range corporate growth goals.
The new look of the CMO of the future was defined through a new filter that would elevate smarter market research driving strategic plans, organizational brand focus and internal culture building over silos, and long-range priorities over quick hit tactics. The 33 individuals explored ways to rebuild their own personal brand and enhance their leadership skills, communications and redefinition of becoming an even greater impact player.
It was encouraging to see this group of marketers prepare themselves to continue the journey down the road to leading a new level of strategic discipline and competitive focus to raise the brand and image of credit unions across North America to the next level.
Mark Weber is the CEO of Weber Marketing Group, one of North America's leading financial service branding and marketing agencies. Weber Marketing was recently named the 2012 MAC Agency of the Year for the 2nd year in a row. They are a CUES Supplier of the Year winner and have garnered over 165 national marketing awards for their credit union clients across the US and Canada.  www.webermarketing.com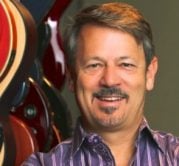 Mark Weber is the CEO and Chairman of Strum, a 30-year nationwide leader in financial services, branding, business intelligence analytics and data-driven strategy. With offices in Seattle and Boston, Strum ...
Web: www.strumagency.com
Details