A return to collaboration in the credit union movement
I've been in the credit union movement for over a quarter century. Lately, I've been getting a sense of something that causes me considerable concern. My sense is that cooperation among and between credit unions is dwindling.
The credit union movement is based on a set of cooperative principles established in 1844 by the Rochdale Society of Equitable Pioneers in Rochdale England. Principle number six espouses cooperation among cooperatives. It states that cooperatives serve their members more effectively and strengthen the cooperative movement when they work together on all levels, including locally. This approach would certainly benefit credit unions today when we are under constant attack from the banking community and being hammered into submission by our regulator.
But as credit unions have grown over the past quarter century, a turf war has emerged. Credit unions find themselves competing for the same groups of members, while large segments of the population go un-served. Despite CUNA's claim that credit unions now serve over 100 million U.S. citizens (a claim that I and many others believe is grossly overstated), credit unions still hold less than 10% of total financial institution deposits.
Even when credit union CEOs gather in the name of collaboration at industry events or conclaves, some still keep their cards close to their vests. CEOs of credit unions large and small often talk about how shared insight and strategy is limited; how discussions are more superficial and less about truly helping a fellow credit union advance its cause. There's fear that the credit union down the street might beat us to a corner of the community that we one day hope to control. We engage in a competitive tug of war over our small corner of the financial services market, while the larger share of the populous gravitates to commercial banks and, even worse, predatory providers.
There are countless underserved communities filled with "people of modest means" that desperately want and need the services that credit unions are intended to provide. But they are often shunned by banks and preyed upon by other financial services providers. Then, there are the youth. As the future of the country and what should be the future of our movement, they deserve our respect and should receive our attention. But in the absence of our understanding and attention, they are flocking to new, evolving and unconventional financial service providers. Finally, there are the un-served; the forgotten and sometimes rejected segments of our population; needing and deserving of our assistance often because of the predatory financial service providers who seek to separate these people from the few dollars they have.
All three of these segments are ripe with opportunity for credit unions to provide viable financial services and, at the same time, operate sustainable institutions. But no single credit union, or selective and exclusive group of credit unions, can serve these groups and, once and for all, establish a true, universal credit union brand across the nation. To be effective, this effort will require a broad, unified effort built on a foundation of collaboration. Are there any takers?
The fabric of our cooperative credit union movement is stressed and being torn apart. Personally, I fear that if we don't do something to change direction, the credit union movement as we have known it will cease to exist in the not so distant future. When that happens, the nation will have truly suffered a tragic loss, for in the wake of such a loss, many in this country will be left to search in vain for reasonable and fairly priced financial services.
It's time to start a revival of cooperation within the credit union movement. Such a revival starts with a willingness to share and collaborate, even with our staunchest credit union competitors. United we stand. And with a focus toward serving an even greater number of people of modest means, the growth and success of any single credit union is success for the entire credit union movement. Who knows? With the right attitude, a shared strategy and a little luck, we might even reach 100 million people before it's over.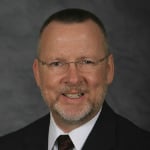 Mansel Guerry is President and CEO of CU24, operator of the country's largest credit union-owned POS and surcharge-free ATM networks, and also provides a range of other services to ...
Web: www.cu24.com
Details