Rock & Roll for Credit Unions 5: The Beatles on Member Retention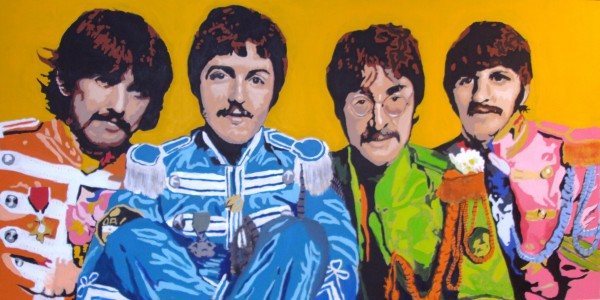 I'd expect the Beatles' knowledge of Credit Unions was limited. But that's not the point. Whether they knew it or not—-they composed an awesome song with a great lesson in membership retention for credit unions.
In a recent article on the Great Ideas blog, we discussed the benefits of member retention and the high cost of acquiring new members. One study found it was as high as 7 times more expensive to acquire new customers (or in our case members) than to retain your current members. It's also much easier to earn new business from current members, since you already have a relationship established.
Show me a credit union today that is perfectly happy with their loan to share ratio. Even Allan Berry, CEO of the highly successful Greenville Heritage FCU continues to look for loan growth. So what's the best way to court your members for a mutually beneficial long term relationship? Recite the words written by Paul McCartney (and John Lennon, depending on what research you want to believe) in this song on the Sgt. Pepper's Lonely Hearts Club album:
When I get older losing my hair,
Many years from now,
Will you still be sending me a valentine
Birthday greetings bottle of wine?
Remember that song? Penned (mostly by) a twenty-something Paul McCartney in 1966, as his very own father turned 64. Some wise words from a young McCartney, to apply in your personal relationships and more importantly as you relate with the members of your credit union.
Kingfish Media studied the marketing budgets of several companies. Kingfish found that on average, companies spend 56% of their marketing budgets on lead generation and new customer acquisition, yet only 33%   on customer retention.
Of these companies, 91% say they measure the success of a marketing program by the number of new customers acquired and leads generated.  That's compared with 63% that measure a marketing program a success by the increase in customer retention and sales from current or lapsed customers.
What is the focus of your marketing plan? Where are the majority of your marketing dollars spent?
Send me a postcard, drop me a line,
Stating point of view.
Indicate precisely what you mean to say
Yours sincerely, Wasting Away.

Whether it's a postcard, a phone call, or an email – it's time to start thanking your members for their business. It's also a good opportunity to get to know them and see how else you could be of service to them. Maybe it's a new house to accommodate a growing family, student loans for college-age children,   or a credit card to transfer their balance from a higher interest card. Whatever the case, your credit union has answers to peoples' problems.  And remember it's more cost effective to reach out to members you have a relationship with than shopping for new members.
So your members have a question for you:
Give me your answer, fill in a form
Mine for evermore
Will you still need me, will you still feed me,
When I'm sixty-four?

If your members had to qualify their relationship with your credit union on Facebook, would the proudly click the "in a relationship" button or list it is "it's complicated", if they listed your relationship at all?
"Love is all you need…" – Paul McCartney
Bo McDonald is president of Your Marketing Co. A marketing firm that started serving credit unions nearly a decade ago, offering a wide range of services including web design, branding, ...
Web: yourmarketing.co
Details