Schenk outlines 'grave concerns' with NCUA's Risk-Based Capital proposal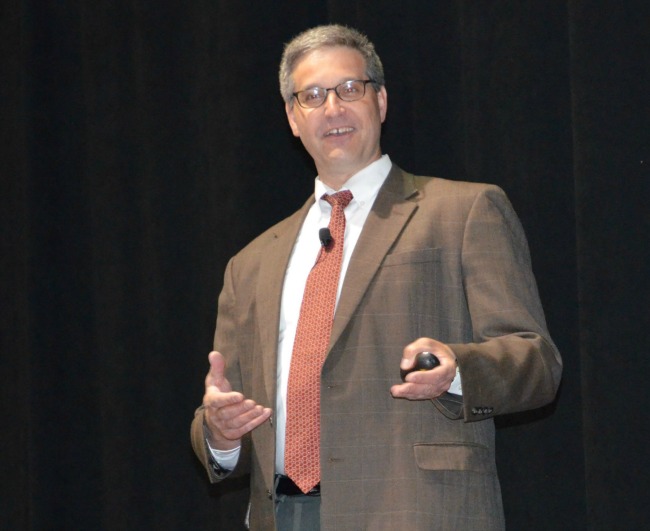 Policymakers should encourage more of what CUs do, not less.
by. Bill Merrick
What effect would NCUA's risk-based capital proposal have on U.S. credit unions?
It all depends on your perspective, Mike Schenk, vice president of CUNA's economics and statistics department, told 2014 CUNA CFO Council Conference attendees last week.
From NCUA's perspective, the proposal "is no big deal," Schenk said. The agency estimates that only 189 credit unions would fall from "well capitalized" to "adequately capitalized," and that only 10 well-capitalized credit unions would be downgraded to undercapitalized.
Plus, Schenk explained, NCUA argues that the aggregate risk-based capital requirement for affected credit unions (those with more than $50 million in assets), would average 14.6%, while the overall average credit union risk-based capital ratio would be 15.7%—well above "adequately capitalized."
Schenk's response: "Really?"
"This is big deal that could have an incredibly negative effect on your credit union, your members, and your community," Schenk said.
continue reading »