Secure, innovative credit unions are cloud powered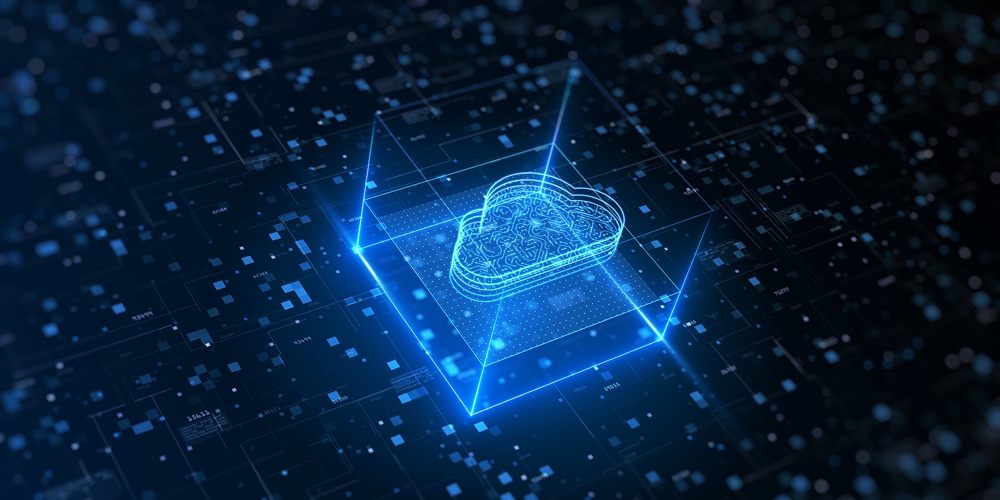 Secure? In the cloud? I hear you ask…
Yes. The financial services industry, like most other industries, is rapidly changing as more organizations embrace digital transformation. Credit unions, however, have been slow to adopt secure cloud technologies that can empower platforms that improve member experiences and provide data protection and analysis. In my experience this is often down to lack of understanding and education.  
Contrary to the belief of many credit union leaders and their Boards, the cloud is allowed and practices can be aligned with your security risk profile and budget. 
According to a statement from NCUA and FFIEC, "Due diligence and sound risk management practices over cloud service provider relationships help management verify that effective security, operations, and resiliency controls are in place and consistent with the financial institution's internal standards. Management should not assume that effective security and resilience controls exist simply because the technology systems are operating in a cloud computing environment."
Transformative technology is available to organizations at any scale and innovative credit unions are, and have been, adopting cloud strategies and infrastructure for some time. With the adoption of the cloud,  credit unions can be a competitive leader in the future of banking, providing members with modern, digital experiences with a focus on data security. The cloud will support an organization's ability to compete, and digitally transform.
As with the introduction and management of any technology platform or tool, credit union leaders should always monitor relationships and agreements with technology and cybersecurity vendors to ensure compliance and appropriate protection. 
With carefully selected partners and vendors, credit unions can design, build and manage environments securely. The cloud provides options for almost every type of design and different types of environments that can be utilized to conform to regulations and can provide all relevant documentation to support regulator requests, such as SOC2's.
"Every aspect of our business relies on the digital delivery of services. To think we [credit unions] as a 'movement' will succeed without digital transformation is ignorant. We are a unique small business with highly elevated oversight from regulators. Having a partner that understands what is needed to remain compliant makes our job much easier," shares Michael Matthews, President of Mutual Credit Union in Mississippi.
As credit unions work to provide members with evolving digital experiences and data protection, the demand is growing for strategic partners that can provide 24×7 cybersecurity services, help design technology, and deliver cloud expertise to supporting a credit union's digital transformation journey. 
Cybersecurity is no longer just about building a strong perimeter. It is critical that credit unions and their vendors understand the nuances of the industry, the applications they use, and how their members interact in order to protect the industry.
"The difference between serving members and serving shareholders has never been more pronounced. Our co-operative business model means that we have to keep costs under control while providing the same services as our for-profit competitors. Some vendors don't care to recognize the difference in our methods or our mission. Vendors who specialize in the credit union industry know that they must provide real value to keep our business, and that the cost-benefit valuation will be regularly scrutinized," states Maria Solorzano, President/CEO of Liberty Savings FCU in New Jersey.
There are hundreds of credit unions and banks that have fully migrated their environments to the public cloud platforms like AWS to host and deliver their computing and data, replacing physical datacenters and colocations.
The cloud is simply a virtual datacenter. Organizations must design, secure, monitor and manage the cloud, as with any other type of technology. As a result, the regulations are transferable and applicable.
Unlike a custom datacenter, the cloud provides the ability to adopt technology as needed in the future, on demand. The cloud provides scalable resources for all cutting-edge technology such as AI, ML, blockchain, fraud monitoring, and more. Public cloud industry leaders are continuously investing in and building that technology.
"Credit unions are trusted organizations for our members. Maintaining that trust requires credit unions to become more and more accessible as interaction with members continues to move into digital spaces. Our digital platforms should maintain the connection and humanity our members have always enjoyed," shared Patty Campbell, President & CEO of Michigan-based Christian Financial Credit Union.
The credit union industry needs to digitally transform quickly to stay relevant, which requires the tools that competitors are using to create digital experiences for members. More importantly, organizations need to excel at cybersecurity because nothing can stop a transformation faster than a breach.
Chris found his entrepreneurial spirit at a young age. He used that vision and drive to found Think|Stack.  Demonstrating the path, while relentlessly moving forward, Chris is passionate about ...
Web: www.thinkstack.co
Details