Senate Banking Dems float alternative to Shelby relief bill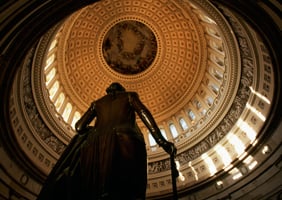 A draft regulatory relief bill released Tuesday by Senate Banking Committee Democrats contains some provisions but excludes others – such as the call for public NCUA budget hearings – found in the draft bill from committee Chairman Richard Shelby, R-Ala., slated for mark-up Thursday.
Shelby's draft bill, released May 12, contains NAFCU-backed initiatives such as a requirement for public NCUA budget hearings, indexing of Dodd-Frank arbitrary asset thresholds, statutory relief from annual privacy notice requirements and granting of safe harbor qualified-mortgage status for certain loans held in portfolio.
Additionally, it would require NCUA to study the impact of RBC2 on mortgage servicing assets, require the Federal Housing Finance Agency to withdraw its proposed rule revising Federal Home Loan Bank membership requirements while GAO studies the issue, and grant credit unions parity with community banks in the definition of community financial institution under the Federal Home Loan Bank Act.
The package proposed Tuesday by panel Democrats includes some QM and privacy notice relief, but it does not include the rest of the above-noted measures.
continue reading »