Senate confirms Yellen as Fed Chair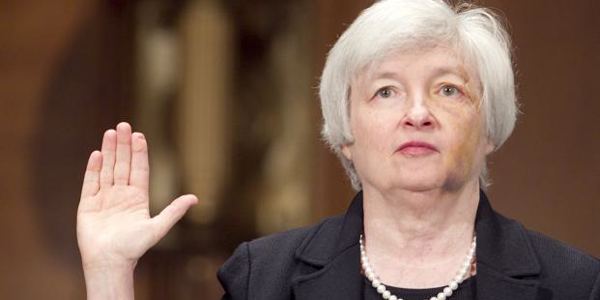 The U.S. Senate has confirmed Janet Yellen to serve as the next chair of the Federal Reserve, after Ben Bernanke finishes his second term at the end of the month.
By Annalyn Kurtz  @AnnalynKurtz
Senators voted 56 to 26 in her favor, with many missing the vote because of inclement weather. Eleven Republicans broke party ranks, voting to support Yellen.
She will be the first woman to head the Federal Reserve in its 100-year history.
In a statement, President Obama said he is "confident that Janet will stand up for American workers, protect consumers, foster the stability of our financial system, and help keep our economy growing for years to come."
Yellen brings a robust résumé to the job, including more than a decade in various Fed positions. In her recent role as Fed vice chair, she voiced deep concerns about high unemployment and spoke in favor of the Fed's bond-buying program as a way to stimulate the economy.
Those views closely align with current Chairman Bernanke.
In his two terms as chairman, Bernanke led the Fed through a turbulent eight years that included the deepest recession since the Great Depression. Under his leadership, the Fed has taken unprecedented measures to stimulate the economy, cutting its key interest rate to near zero and buying trillions in bonds.
Bernanke also pushed through reforms to make the famously secretive central bank slightly more transparent. While Fed meetings are still closed to the public, he added press conferences and the release of the Fed's economic projections following four meetings each year.
In a speech last week, Bernanke reflected on his two terms, noting his mission is still not accomplished.
continue reading »