Shift from reviewing to coaching
How can you transform your annual performance review into a tool for real employee engagement? All too often the annual performance process can actually diminish the relationship between management and staff. Employees and management alike see this once a year ritual as problematic. The most recent Gallup poll of employees reported that far too many found their reviews were unclear and management expectations were not aligned with job descriptions. Furthermore, 82% felt that what is being recorded and measured was not directly related to their work. Far too many (80%) thought that what is measured was often outside of their control. Most employees felt that managers were not giving them actionable, meaningful feedback, and that they did not have the tools or support to carry out their responsibilities.
Consider transforming this annual "check the box" task with something much better —  something that shifts your culture in a way that enhances productivity. Position your organization to do better by replacing backward-looking performance evaluations with forward-looking employee development. A focus on employee development increases engagement, and employee engagement means organizational success. Companies in Gallup's top quartile for engagement reported higher sales, productivity and profitability than the others. These companies had engagement levels that averaged 70%. Yet, the average employee engagement for U.S. companies is only 33%. U.S. companies have a major opportunity to improve. If your organization is not among the top in engagement, it is time to take action.
A culture of engagement starts with senior management commitment, and forward-looking senior leaders who are prepared to make the investment in time and training to make it happen. One of the most effective tools to enhance engagement is to replace the annual performance review with an ongoing process whereby your managers are coaches and mentors for their teams. This takes training, and outside experts can help. Few managers already have effective coaching skills, but they can learn to become proficient. From the coachee perspective, employees generally are not prepared for interactive coaching conversations. Tools, templates and processes provided in the training will give both the supervisor and the employee what they need to do it well. High quality instruction allows them to practice coaching conversations, to receive feedback, and thereby to hone this skill.  
Coaching conversations replace the annual performance review with frequent, regular, real time interactions that take place throughout the year, not just at year-end. These conversations require time and planning, however, they are worth it. The manager prepares simple, direct, candid, and actionable dialogue focused on developing employee skills to drive performance. The supervisor describes to the employee two or three behaviors that should be reinforced and built upon, and, when needed, two or three behaviors that should change. These conversations are specific and detailed. The manager gives plain examples for both the strengths and the weaknesses. People should see themselves in these honest descriptions.
The supervisor and the employee jointly check in on a consistent basis, reconfirming and clarifying priorities and expectations, so that employees continue to build upon their strengths, and work to strengthen the areas in need of improvement. Feedback is current. Achievements are celebrated. Defensiveness is reduced, and trust is built. This collaborative approach increases engagement, gives a boost to your employees' morale, and will provide your organization with results.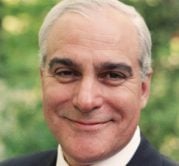 Founded in 1996, Stuart Levine & Associates LLC is an international strategic planning and leadership development company with focus on adding member value by strengthening corporate culture. SL&A ...
Web: www.Stuartlevine.com
Details