Shopping smackdown: Thanksgiving vs. Black Friday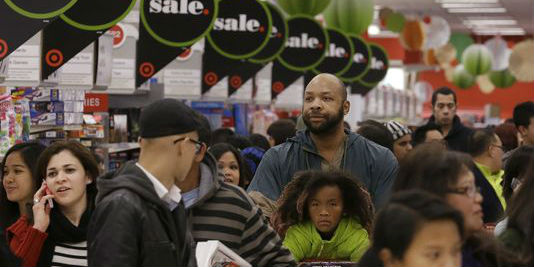 by: Matthew Ong, NerdWallet
The official holiday shopping season seems to start earlier every year.
First, sales crept back from Black Friday into Thanksgiving Day itself. And this year, a number of stores will open their doors even earlier on the holiday than last year. So does it make more sense to shop on Thanksgiving Day, or on Black Friday? The answer may depend on your retailer preferences, what you need to buy and your personal shopping style.
Will your favorite store be open?
First things first: Check whether your favorite store will even be open on Thanksgiving. Shopping on this holiday is still a relatively new and sometimes controversial trend. While lots of retailers participate, various stores are opting out to give employees the day off to celebrate — so shoppers seeking the widest choice of stores and deals may want to stick with Black Friday. For perspective, here are some of the larger chain stores that will be closed Thanksgiving Day:
·Nordstrom
·Home Depot
·Lowe's
·Costco
·BJ's
·Marshall's
·T.J. Maxx
·DSW
·GameStop
·Burlington Coat Factory
·Petco
Plenty of stores will be open on Thanksgiving, however. A few of the major retailers with Thanksgiving Day hours this year include Best Buy, Toys R Us, Sears, Macy's and Target.
continue reading »