Should we rethink the concept of work-life balance?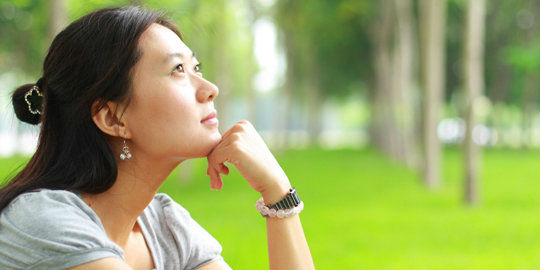 Expert tips for integrating your professional, family and social lives.
by: Robin Madell
The latest results from the Allstate/National Journal Heartland Monitor Poll beg the question: Is the concept of work-life balance a mere fantasy, or is there any reality to it left at all?
Forty percent of the Americans surveyed for the poll in October 2014 feel that, "in today's economy, it's not possible for most people to succeed at work, make a good living and have enough time to contribute to their family and community."
The poll resulted in many other striking statistics as well:
One-third of those polled (33 percent) said they would likely work on Thanksgiving, Christmas or New Year's Day.
More than half (56 percent) work after hours frequently or occasionally.
About half (49 percent) checked in with work or read work email while on their last vacation.
Certain fields may lend themselves even more to work-life imbalance than others. A 2014 survey by The Creative Group found that 62 percent of marketing and advertising executives work weekends at least once a month. Regardless of your industry, Scott Eblin, author of "Overworked and Overwhelmed," writes in his book: "For the majority of leaders and other professionals, their circumstances are compelling them to make lots of changes at once on a nearly continuous basis. Sounds like a pretty good prescription for being overworked and overwhelmed."
These are among the reasons the concept of work-life balance remains a fantasy for so many people in the U.S. What's more, many career experts believe that the "balancing" metaphor no longer applies to today's hectic, caffeine-fueled realities. Instead, they advocate terms like "work-life blend," "work-life integration" and "work-life management" to describe finding the right personal mixture that comfortably makes time for work, family, leisure and personal activities.
continue reading »