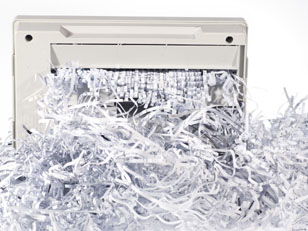 Credit unions share tips for making these events successful.
CUES Net™ members-only listserv participants recently suggested ways to maximize the value of credit union-sponsored shred days:
Get consumers' attention. "Our community newspapers allow advertising in the form of a sticker on the front page. It's a little more expensive but the response was much better," noted Suzie Cook, chief marketing officer for $323 million CommonWealth One Federal Credit Union, Alexandria, Va. "We could even track some of it, as the folks would have the sticker stuck on their dash. They said they put it on the fridge so they wouldn't forget."
Provide lead time. "We run [promotions] about 2-3 weeks before the event, as some people need time to pull all their shred together," Cook explained.
Chat up attendees. "We ask each shredder if they're a CU member and how they heard of shred day, she said. "That's our other tally to know the sticker really works."
Market to potential members. "When we realized we were getting a lot of potential members (sounds nicer than non-members)," Cook says, "we created a two-sided, card-stock flyer to hand out." The flyer notes the date of the next shred event (there are two per year), "along with how-to-join info and a splash on a current promotion. Card stock and width are important, as we made it to easily fit in employees' back pockets to hand out," she added.
continue reading »