How a simple "good morning" can get you moving
Not all of us are morning people, myself included. Having a young child means I'm up early everyday (weekends included) and although it's tough to get going, I've found there are easy things one can do to start the day off right. Here are various things, including saying a simple "good morning," that can help get you in your daily groove.
Plan ahead
One surefire way to feel stressed in the morning is to be rushed and disorganized. To prevent feeling hectic first thing be sure to prepare the night before for the next day. Whether it's readying your children's lunches, laying out your work attire, or simply getting a good night's sleep, being purposeful the night before will help the morning be less chaotic.
Be polite
As mentioned above, saying an easy "good morning" to not only your family while you're still at home, but also to your coworkers once you arrive at work can be a real game changer. No matter how tired or grumpy you may be, clear your head, smile, and be friendly. Starting the day out with a positive spirit can lead to a more productive and pleasant day, and it will also rub off on those around you and help to brighten their mood as well.
Stick with your schedule
It's been proven that we thrive on structure and routine. So, try your hardest to maintain consistency in your mornings. Exercise, eat right, get your coffee, and map out the day. Sticking with a regular regime will keep you organized, boost your energy level, and leave you feeling geared up for a great day.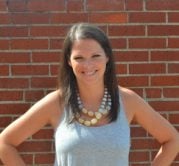 Wendy Moody is a Senior Editor with CUInsight.com. Wendy works with the editorial team to help edit the content including current news, press releases, jobs and events. She keeps ...
Web: www.cuinsight.com
Details