Six reasons to attend CUNA Finance Council Virtual Conference
Considered the premier education and networking event of the year for credit union finance professionals, CUNA Finance Council Virtual Conference is scheduled for May 18-20. The conference offers a robust slate of speakers, sessions, tools and resources and more. Here are six reasons to mark your calendar for this virtual gathering:
Content curated by your peers: Session topics have been curated by members of the CUNA Finance Council executive committee – people who experience the same issues their credit union financial professional peers face. We hear the issues you are having and want to bring attention to them. Here are just a few examples:

Strategic loan participations: More and more credit unions are seeking a nimble balance sheet and recognize loan participations are a critical pathway to achieving that end. Every credit union should be buying and selling not just for liquidity or for new assets, but to optimize their balance sheet, buying and selling frequently in various sizes with many partners. This is the essence of a strategic approach to loan participations.
CECL: This session will cover the CECL standard using case studies of financial institutions that have implemented CECL and how these institutions used qualitative and environmental (Q&E) factors under CECL.
Pandemic Recovery: Employee benefits are a critical component to retaining the key leaders who navigated your credit union through the pandemic and investing to offset the impact can be especially challenging in the current interest rate environment. Our panel discussion will take a 360-view of investments appropriate for credit unions.
Remote Work: Most of us will have remote workers in the future. It seems like it's here to stay. Additionally, how do we collaborate and innovate virtually?

Earn CPE credits: CUNA Finance Council members, along with all other credit union finance professionals, will have the opportunity to earn Continuing Professional Education (CPE) credits by attending the sessions live. No advance preparation or studying is required.
Prestigious award winners announced: CUNA Finance Council will recognize its best and brightest with the presentation of these three awards:

Influencer of the Year Award – Honoring a finance professional who has achieved a position of prominence and influence within the credit union financial service industry and is positioned to lead the industry in the future.
Professional of the Year Award – Honoring someone who exemplifies excellence in credit union financial management.
Rising Star Award – Honors and recognizes up-and-coming talent in the ranks of credit union finance leadership.

Stay up to date: Attendees will get the latest on current issues and trends facing their credit unions. The economy is in a state of flux, and finance professionals, continually faced with new strategic responsibilities and increasing levels of regulation, will learn the most current information to help them navigate their challenges. Attendees will also have the opportunity to network virtually. They'll be able to share issues specific to their situation with others who may have ideas on how to resolve them. 
Never miss a thing: Attendees will be able to rewatch the sessions they attended, or see recordings of sessions they missed due to schedule conflicts. Registration includes recordings of all of the sessions.
A new outlook: After the conclusion of the virtual conference, you will have a fresh perspective. I always come away with new insights and enthusiasm for the industry and credit union movement to bring to my duties and colleagues.
Scholarships are available to CUNA Finance Council members to help defray the cost of registration. CUNA Finance Council is accepting new members. Learn more about the benefits of membership.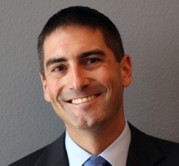 Brad Barnes is a CPA, CUNA Finance Council executive committee vice-chair, conference committee vice-chair and Chief Financial Officer, Air Academy Federal Credit Union, Colorado Springs, CO.
Web: https://www.cuna.org
Details