Size Up the Power of Your People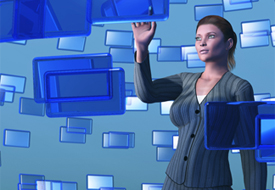 Rely on HR metrics to maximize staff impact, address problem areas.
Credit unions analyze reams of data every day that affect their bottom line. But many fall short when quantifying the impact of the engine that drives the train: their employees.
"Human capital is viewed as one of an organization's foremost assets and one of its largest expenses," notes Ronald Adler, president/CEO of Laurdan Associates, a human resources [HR] consulting firm. "The question is, shouldn't investors be looking at some of the measurements of human capital? Because that may affect both short-term and longer term organizational results."
This isn't just an interesting exercise. Moody's is considering how best to assess businesses' HR management as part of its credit rating activities.
So it's no surprise that CEOs, chief financial officers, and operational managers are now working with HR professionals to devise metrics that tie employee engagement and development to financial performance, and facilitate benchmarking with peer organizations and the wider business sector.
Credit unions' use of HR metrics unions has intensified in recent years: 81% have begun using this data within the last decade, according to a May 2012 survey by the CUNA Human Resources and Training and Development (HR/TD) Council.
Still, only 5% of organizations provide metrics that accurately correlate talent initiatives and business performance, according to a recent business survey. To bridge that gap, Jessica Miller-Merrell suggests in her SmartRecruiting blog that HR managers pose this question to their CEO: "What keeps you and your executive team up at night?" Tailor your range of statistics to address those concerns, Adler says.
continue reading »