Sluggish start to holiday shopping season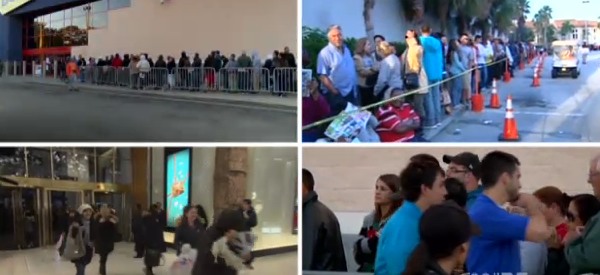 By Chris Isidore  @CNNMoney
The National Retail Federation reported that shoppers spent an average of 4% less over the holiday weekend, the first decline in spending since 2009 when the recession cut deeply into spending.
Industry analyst ShopperTrak reported a modest 2.3% increase in spending on Thursday and Friday. But it said that spending at brick and mortar stores on Black Friday fell sharply compared to a year ago, as the consumers took advantage of Thanksgiving day openings.
"It's spreading the jam a bit thinner over a larger piece of bread," said Bill Martin, president of ShopperTrak, about the impact of the extra day of shopping.
The hope had been that a number of improvements in the economy, including record stock prices, a rebound in home values and car sales and some improvement in the unemployment rate, would result in stronger sales at the start of what will be a very short holiday shopping season.
But some of the spending on cars and new homes this past year may have actually cut into holiday sales as it trimmed the amount of discretionary dollars that consumers had to spend on Christmas, according to Mathew Shay, president and CEO of the NRF.
"We have this economy that can't walk [and] chew gum at the same time," he said. "[Consumers] can't support spending in both [discretionary spending and big ticket items.]"
continue reading »