Small credit unions share strategies for growth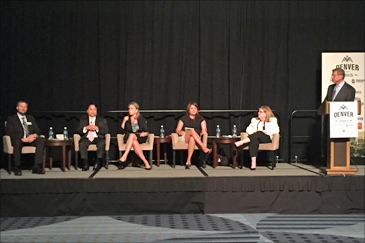 by: Lisa Freeman
"We all share the same name."
That's how Alexandra Marquez-Massino Rojas, general manager of COOPE-ANDE in Costa Rica summed up the importance of credit unions of all shapes and sizes remaining united.
Rojas, whose CU serves 56,500 members with 301 employees, was among the panelists discussing small credit union sustainability and growth at the combined America's Credit Union Conference and World Credit Union Conference here.
Regardless of size, Rojas said, CUs are facing the same challenging environment, and the community should face issues together, rather than becoming a house divided over size.
Lily Newfarmer, president and CEO of Tarrant County's CU, Fort Worth, Texas, agreed, noting that she has seen the distrust that can spring up between CUs of differing sizes. At about $75 million in assets, Tarrant County's CU would be considered "small" if NCUA raises its definition to $100 million as it is expected to do, but is also still just big enough to sometimes draw a wary eye from smaller CUs, Newfarmer said.
continue reading »