Social media all A-Twitter: Credit Unions act via 'Don't Tax' virtual rally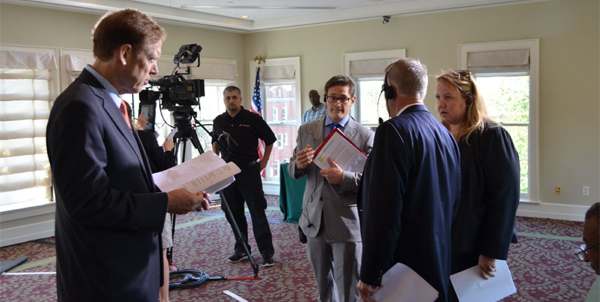 The call of "Don't Tax My Credit Union!" was amplified Wednesday, as the Credit Union National Association launched the newest apex of its advocacy efforts in support of the credit union tax status–featuring use of social media platforms–in a virtual rally.
Facebook and Twitter users across the country joined other credit union supporters gathered in Washington to speak up and send a united message to the U.S. Congress during CUNA's online tax status rally.
CUNA President/CEO Bill Cheney kicked off the rally at Credit Union House on Capitol Hill by encouraging online viewers to tweet their members of Congress. He noted that "credit unions are tax exempt because we are member-owned, return earnings to our members and exist only to provide financial services to our members. None of that has changed in more than 100 years," he said.
Reaching out to members of Congress and educating them on the credit union tax status issue was the main goal of Wednesday's online rally, and credit union members across the country responded to the call, posting messages, like the following, on Twitter:
continue reading »