Some consumers still wary of mobile check deposit technology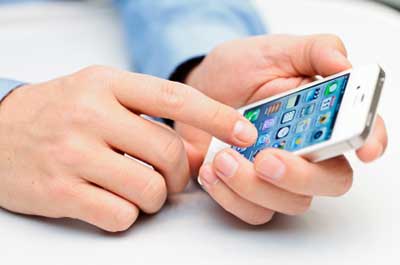 by. Gina Ragusa
Kim Benson, a Charlottesville, Virginia designer knew that in order to make it to her next meeting on time, she'd have to leave immediately to get to the bank first.
"I've had checks sitting on my desk that needed to be deposited and had to find the time to get to the bank in between meetings," she says.
Benson admits that although her bank offers mobile check deposit, she continues to make the weekly trek to a branch instead. In fact, her husband Eric is the owner of a global technology company and has yet to put his stamp of approval on mobile deposit. "We would rather take the few extra minutes to drive to the bank, rather than to find out that someone has found a way around the security and compromised our account," Benson adds.
Surprisingly, attitudes held by the Bensons are still prevalent amongst a wide pocket of young professionals. Despite growing popularity of mobile banking applications, a group of young, educated consumers continue to drive to their financial institution to make deposits rather than snap a photo of the check with their smartphone.
A 2013 CustomerMonitor Survey Series showed that consumers continue to prefer using a bank or credit union teller to make deposits, however this trend is starting to wane. The survey polled 3,001 U.S. adult consumers about their self serve versus in-branch service preferences.
For making low amount deposits, like a $50 check, respondents said they were comfortable making the deposit via an ATM, mobile phone or computer. According to Karen Augustine, report author, "The proliferation of mobile channels appears to stimulate ATM and self-service use, not supplant it."
continue reading »