Spirikaitis stashed arsenal in office: On-site in Cleveland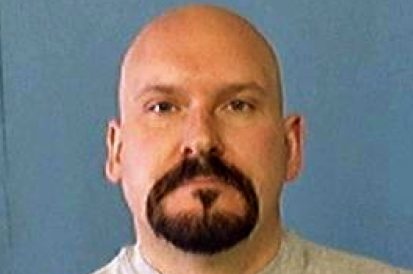 CLEVELAND — Alex Spirikaitis had approximately 10,000 rounds of ammunition and multiple semi-automatic weapons stored at Taupa Lithuanian Credit Union when authorities moved in after the Cleveland institution's collapse.
The now-captured fugitive CEO/president of Taupa Lithuanian CU also apparently knew the FBI was on his tail and was preparing to escape with a "go bag" packed with blank identification cards, cash cards and other personal hygiene items also found in his office, according to a court affidavit that came out of a hearing Tuesday in a Cleveland courtroom.
Also read: Complete Coverage of the Alex Spirikaitis Case
Although Spirikaitis managed to elude federal authorities for three months, he was captured without incident by FBI agents Monday afternoon walking on a sidewalk in Cleveland's Collinwood neighborhood. Spirikaitis changed his appearance by growing out his hair and shaving his goatee.
On Tuesday morning, he walked into a U.S. District Court in Cleveland with his hands handcuffed behind his back, looking at no one in the crowded court room.
Spirikaitis waived his right to a bond hearing and a preliminary hearing before U.S. District Court Magistrate Judge Kenneth S. McHargh during a 10-minute hearing.  The judge informed Spirikaitis that federal prosecutors have charged him with making false statements to a credit union.
Spirikaitis will remain in federal custody while federal prosecutors continue to build their case against him, authorities said.
Although Spirikaitis was officially making a salary of about $50,000 a year, he had recently built a million-dollar home in the Cleveland suburb of Solon. Authorities have since moved to seize the property.
continue reading »