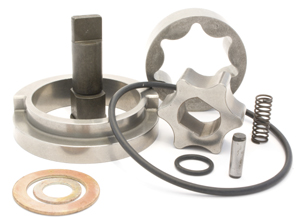 A CU's 'kit of parts' can help implement a consistent experience in every branch location.
According to Bob Saunders, a credit union's "kit of parts" is the "finish palette" of a CU's branch prototype, the basic branch concept the credit union uses to drive brand consistency and performance efficiency throughout its network of locations.The kit of parts "consists of a set of specific design elements and components the credit union can apply to the design of any retail branch or store at any stage of occupancy," says Saunders, EVP/partner in
Momentum
, a plan-design-build firm with offices in Seattle and Pittsburgh. "Whether it's the renovation of a legacy branch or the construction of a new retail branch, the credit union will apply the same kit of parts."
Credit unions trying to define a branch prototype will be able to choose from 25 to 30 different basic configurations, offers Paul Seibert, CMC, principal/financial and retail design, in CUES Supplier member EHS Design, a NELSON Company, Seattle. This makes the kit of parts all the more important. With the kit of parts, the prototype will be as distinctive as the CU's mission, members and staff. A CU's kit of parts also makes facilities easier to maintain.
As the summation of all working parts within the branch prototype, the kit of parts should address:
brand image and awareness;
workflow, staff engagement, and member transactions;
continue reading »