Staffing a credit union contact center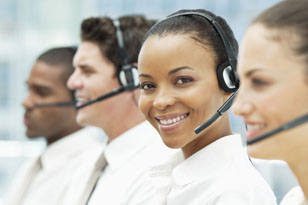 Scheduling tips and tools for credit union call centers.
by: Jamie Swedberg
Staffing and scheduling a contact center is slightly different than staffing and scheduling branches.
"You do have some nuances, in that a lot of contact centers will have longer hours, and there will be more shift work," says Meredith Deen, chief operating officer of Financial Management Solutions Inc., Alpharetta, Ga. "Our clients also tend to be more open to part-timers in the call center."
That's true at $700 million/95,000-member Michigan First Credit Union, where Call Center Assistant Vice President Joan Gonthier uses FMSI's Omnix Performance Analytics to crunch data, just as her counterparts do at the branches. More part-timers are available for peak times, but otherwise, it's similar.
"We still use the same metrics," she says. "We can see that on average our calls are, I would say, three minutes. We don't want to see them over four. The same way that if a financial service representative [in the branch] was with a member for over an hour, if we see a phone member service representative in double digits, we'll go over to see if they need any help."
In the last year, Michigan First CU, with 265 employees in Lathrup Village, Mich., has scrapped the call center's 8 a.m. to 6:30 p.m. hours and gone 24/7.
continue reading »