Stars Align for Mobile Payments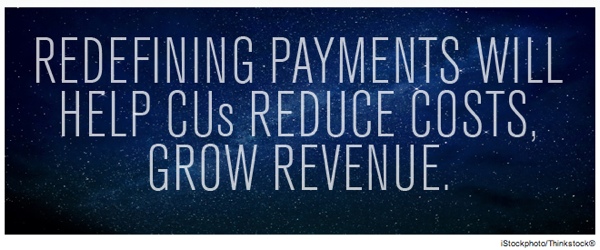 Global mobile commerce will surpass $1 trillion in 2017.
Mobile payments have gone from a novelty to a game-changing customer interface in just a few years, according to the 2013-2014 CUNA Environmental Scan.
In fact, IDC Financial Insights predicts global mobile commerce will surpass $1 trillion in 2017.
The stars are in perfect alignment for mobile payments to continue this growth. Smartphone sales are outpacing sales of feature phones and personal computers—a trend that emerged near the end of 2010 and will only continue to grow.
Through 2016, smartphone growth is expected to continue at an 18.3% compound annual growth rate.
The popularity of iPads and similar devices provides further support for the mobile payments trend, particularly among younger consumers—credit unions' future members.
According to the CUNA Environmental Scan, credit unions thinking about increasing their involvement in mobile payments should consider their:
►Commitment. Senior management must have more than a passing interest in mobile; it must show a strong commitment.
If your credit union doesn't have in-house expertise, it should seek that expertise from a trusted third party.
►Strategy. Executives must decide how to integrate mobile payments into their overall strategy because mobile devices ultimately will become the primary way for members to interact with their credit unions.
As a cross-channel enabler, mobile will influence every other delivery channel—branch, contact center, ATM, and online banking.
continue reading »