Step 3: Find the courage to put your 'Path to Primary' into action
You've already learned the first two steps in the path to primary, now let's tackle the most critical one of all: Finding the courage to act. (Step 3 of our three-part series).
Over the past few months, we've discussed the steps you need to take to move your credit union closer to that coveted role of members' primary financial institution (PFI). 
First, we showed you how to move from order taker to change maker, by engaging with your members and having personalized conversations on every channel. 
Next, we discussed how to consistently use every interaction to uncover and provide what your members really want and need from you–not just in the digital realm, but in your face-to-face connections too. After all, very few credit union members report having a credit union product or service that meets their needs and there's way too much competition to be complacent about that.  
Now we've arrived at the third, final, and most critical step of all: How to channel your inner Lion (ala The Wizard of Oz), to find the courage you need to make Steps 1 and 2 happen. Does that final step feel a bit overwhelming? We get it, change often does. But you CAN do it.
To get your Lion mojo going, keep the following in mind.
You have more courage than you know
Do you tend to equate courage with fearlessness? True courage—as the Lion found—is about acting boldly, and doing what you know you should, despite your fears. Was your credit union nervous over this last year as you helped your members and your organization navigate the perils of COVID? I'm guessing the answer is "yes." But you did it anyway, because you knew your members and staff were counting on you. Have you managed the challenges of changing regulations, competitive landscape and cultural norms? Of course you have, you do it every day. 
To become your members PFI, you need to adopt the same sense of urgency that carried you through other difficult challenges. You've acted boldly before. Let your lion roar. 
Need a little inspiration? My good friend, Samantha Paxon from CO-OP, had a great essay on this topic last year that's even more true today. 
Staying the same is no longer an option
Business as usual isn't going to cut it in today's dynamic financial services world. It might feel "safer" to take things slowly, but the competition certainly isn't. Focus on maintaining the status quo and watch as the rest of the world passes you by. Galvanize your team around a sense of urgency and remember: Fortune favors the bold.  
It's critical to record and measure your goals
When we counsel our credit union clients on how to improve members' financial wellbeing, one thing we stress is the importance of having members record their goals and measure their success in achieving them. And that's true for your credit union too. Set tangible, measureable goals for your road to PFI status. Track your progress and be ready to adjust your plan as you go.  
The right partners matter
Where would the Lion have been without Dorothy, the Tinman and the Scarecrow? You'll need partners to move successfully on your path to primary. Rely on the following:
Your board and your employees. Sure, you need their buy-in on a practical level because you'll likely require board approval for any big changes and your employees are critical to implementing the member-facing elements we discussed in Steps 1 and 2. But these team members are also the people who will hold you accountable and help create a virtuous circle of inspiration on your PFI journey. Share your vision, get them on your side, learn from each other and be courageous together.
Credit union collaborators. One of the most critical credit union differentiators is a willingness to rely on and work with others in our space. Where would you be without the insights of other credit unions, CUSOs, the leagues and resources like Filene and CUNA (and CUInsight!)? Gaining PFI status is increasingly challenging. But no matter where you are on your journey, or what painpoints you face, there is someone in the credit union ecosystem who's likely been through the exact same things and is willing to help. Find them and rely on them. 
Technology partners. As we discussed in the first two steps of our series, enabling technology is a must-have as your credit union works to uncover and meet your members' needs. Without it, there is no way to consistently and thoroughly connect with members across all channels, learn what they need right this minute and point them to real solutions, not just a flavor-of-the-month checking account or loan. The right strategic vendor partner will consistently gather and manage member data and make it available to your staff both now, and in the future when the time is right to do a follow-up check-in with a member. In short, they'll provide you with the information and support you need to make a real difference in members' lives, which is key to becoming their PFI. 
Not sure how to choose a technology partner? Here are five questions that can help. 
You've got everything you need to get on the path to primary
Follow these three steps and you'll be on your way. 
Have the courage to put your credit union on the path to primary
Are you feeling braver already? You've got this! The path to primary is yours if you want it—and we're here to help.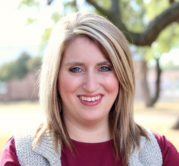 Whitney has worked in the financial industry since 2007. Her career working for and with credit unions to improve member engagement and product offerings began in 2011. Whitney received her ...
Web: https://ignitesales.com
Details