Strategic Brand Design: A Driver of Member Growth, Enhanced Culture and Unique Experiences
by: Mark Weber, CEO, Weber Marketing Group
One of the keys to unleashing the potential of an organization to step into the next level of market growth is building and clearly articulating a unified brand strategy and culture that is anchored around a unique brand promise. With it, you can inspire and guide internal teams towards meaningful change and consistent communications that align to build a fresh and well-differentiated brand image. This will create a unique experience in the market, generating meaningful differentiation from the competition.
One of the first challenges facing most credit unions is identifying whether your current brand program is helping – or hindering – employees from knowing how to behave, operate and help members bank smarter and solve problems on a day-to-day basis.
In our work with over 160 credit unions across North America, we've discovered the vast majority of mission statements are vague, filled with hyperbole and have little or nothing to do with delivering great service experiences, providing a meaningful difference to members, or enhancing a unique value proposition. In our internal surveys and focus groups with staff, we find most organizations' core values are also not remembered or clear to their staff. Therefore, they have no idea how to embody actions or behaviors that reflect the core values (e.g. how will I see or hear integrity being lived out?) But why not? Why shouldn't your core values align tightly to your unique brand promise and be passionately demonstrated everyday? If those values were relevant, clear, linked to your brand, and embodied consistently by employees, would you be able to deliver consistent quality service deepen member relationships? The answer is absolutely yes. And a number of credit union leaders are seizing this competitive and cultural advantage to move their organizations forward.
The Power of a Focused and Relevant Brand
When brands are driven by a clear and simple brand promise, aligned tightly to your core values and day-to-day actions, employees can see exactly how to embody them and deliver on creating memorable brand experiences. When they are recalled and communicated with pride and consistency, modeled and reinforced by management, and then rewarded for their use, their use increases. They become part of a new brand "tribal language" among the staff. Sharing these unique brand differences and living out clear values and actions with a common staff language can change your business and brand service experiences forever.
To a prospect walking in your door for the first time, this level of positive energy and consistent rich brand experience can generate an audible "wow." Although your visitor can't exactly define what that "wow" is, seeing and feeling a well-orchestrated brand experience, passionate staff and brand processes that work seamlessly is absolutely refreshing — especially in a financial services industry not exactly known for passion, consistency and bold branded service like Nordstrom or Apple stores.
Think about your own experience the next time you find that gem of a neighborhood hangout, or restaurant that becomes your favorite. Or even the local tire shop or florist that has a quirky, fun, knowledgeable and welcoming "vibe." It didn't just happen one day. It took work to align those people to deliver great experiences. The cultural impact of this kind of "engineered" brand cultural shift — and the customer storytelling and loyalty that can result – spreads like wildfire.
One of Weber Marketing Group's most powerful tools for shaping and executing consumer perceptions is engineering brand design into traditional operational processes. Used strategically, we help our clients engineer transformational changes in consumer perceptions by aligning brand experiences online, in person (branch), in print (unique new branded content), in social media (Facebook, YouTube videos) and in multimedia programs (branded videos, digital media, interactive content) into a seamless and refreshingly bold visual impact, unique voice, and bold style. Great design style, combined with personal "brand storytelling" of what success looks like, is highly persuasive in shaping new image perceptions.
But brand building can't stop with external style, look and feel, color, consistent design, bold visual identity and rich messaging alone. Great branding must lead transformation of experiences from the inside out. Well-focused cultural staff training driven by a well defined set of brand actions, new staff behaviors, simple service standards, embodying core values, and a fresh set of messages (yes, you will need one consistent "elevator pitch" for everyone), can help you align 40, or even 400 employees to deliver a consistent, unique and clearly superior member service experience. It can enhance and drive new levels of net member growth, increased member loyalty and higher levels of profitable relationships.
Stellar brand experiences like the Four Seasons deliver like a great symphony of musicians aligned behind a melodic musical score. No detail is missed to ensure total satisfaction of guests to win their enduring advocacy, storytelling and referrals. It occurs behind the scenes, proactively and ongoing to ensure a personalized, unique and powerful focus on each customer's needs and wants.
In delivering a suite of highly commoditized financial services, we can learn many lessons from outside the industry about brand experience building to drive differentiation and positive growth.
Mark Weber is one of North America's top branding, strategic marketing and branch retail specialists in the financial services industry today.  He guides CEO's and boards to significant strategic market changes that accelerate growth and results. Mark and his agency have consulted with over 30 of North America's top 150 credit unions and regional community banks.
Mark is the CEO of Weber Marketing Group, named the 2011 MAC Agency of the Year. WMG was also named a CUES Supplier of the Year for their work with credit unions the past 23 years. Weber Marketing Group is a national award-winning provider of branding, naming, marketing consulting, retail design and advertising to corporations across the U.S. including financial institutions and emerging growth companies. In the past three years alone, WMG won over 100 national marketing, brand and advertising awards for their credit union clients.
Mr. Weber has been involved in consumer marketing for over 28 years including holding several industry positions as Senior VP of marketing. Mark is a national speaker and author on brand strategies, consumer behavior, retail branch environments and marketing strategies and has written numerous articles and white papers for national credit union and banking periodicals and associations, including CUES, CUNA, NAFCU, NACCU, Bankerstuff and many state leagues.
Mr. Weber is a board member of the publicly-traded clean tech company Vu1 Corporation (symbol: VUOC). He was a founder and board member of the WA-based Asian-niche business bank, Pacifica Bank. He is a board member of Agros International, a non-profit agency building sustainable farming villages, providing micro-financing and land loans to the rural poor in Latin America.  www.webermarketing.com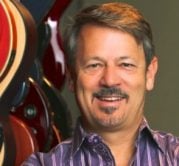 Mark Weber is the CEO and Chairman of Strum, a 30-year nationwide leader in financial services, branding, business intelligence analytics and data-driven strategy. With offices in Seattle and Boston, Strum ...
Web: www.strumagency.com
Details