Streamlined lending process with mortgage apps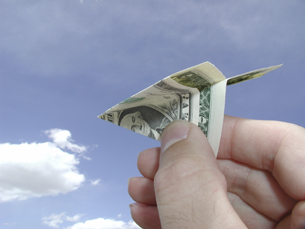 Roostify helps simplify and secure the process for Miramar FCU members.
by: Paul Socia
Early last year, Miramar Federal Credit Union, a full-service credit union that caters to the military based in Southern California, was looking to streamline its lending process. We had two goals for this: to provide a better experience to our members, and to allow our two full-time loan officers to balance an increased workload.
In March 2014, we chose to deploy Roostify– a new technology solution created by three technologists frustrated with their individual home-buying and re-financing experiences who believed there was a more efficient, open way to complete transactions.
Roostify's platform is completely Web-based and provides loan officers the ability to collect important documents, keep all involved parties up to date in real time and, as a result, close loans in a shortened timeline. The credit union is charged for each completed application through the system.
For Miramar FCU, the key benefit to implementing the Roostify platform has been document management.
"Collecting important financial documentation can really hold up the loan process and is often a challenge for our members who would normally have to fax, email or mail the documents to us," says Melissa Alcazar, loan officer at Miramar FCU. "Not only does this slow down the process, it also poses a risk for our clients when sending important documents with financial data, Social Security numbers and more. With Roostify, these documents are uploaded to the platform and completely secure, not to mention they are available to us instantly."
continue reading »