Students entering college get a 'D' in financial literacy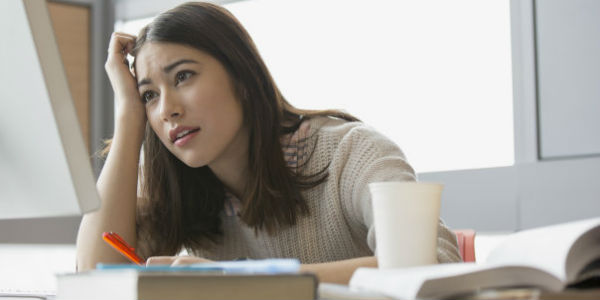 Two-year college students are smarter about money than those in four-year universities.
by: Erik Sherman
Reading, writing, and arithmetic are fine, but there's a life basic that many college lack: financial literacy, according to "Money Matters on Campus," a report from financial aid company Higher One and education technology company EverFi. That's a growing problem, as the trend of increased levels of loans taken to pay for college means that graduating students will face greater financial pressures without necessarily having the skills to manage them.
The survey of 42,000 first-year college students in four-year and two-year schools across the U.S. covered such topics as banking, savings, credit cards and school loans. It was the latest in an annual series that started in 2012.
Although respondents have increased experience with credit cards, bank accounts and student loans compared to previous years, such "responsible planning behaviors" as budgeting and reviewing accounts decreased. In addition, increased levels of loans were matched by fewer plans of how to pay them back. Students entering two-year colleges typically had more responsible financial behaviors than those going into four-year colleges. On the whole, the percentage of students reporting responsible behaviors declined from 2012 to 2014, whether paying bills on time, reviewing bills, paying off credit cards, following budgets to limit spending or balancing checkbooks.
continue reading »