Sunday's CU Cherry Blossom Run raises more than $525,000 for sick kids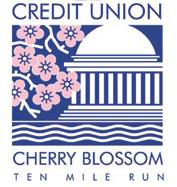 The credit union community will be out in force for the annual Credit Union Cherry Blossom Ten-Mile Run Sunday, which raises funds for Children's Miracle Network Hospitals.
CUNA staff will join other credit union volunteers helping the race run without a hitch, and more than 165 members of Congress have signed on to serve as honorary race chairs.
More than 15,000 runners are expected to participate in the race. This is the 14th year credit unions have sponsored the event. Credit Union Miracle Day , a collaboration of more than 100 credit unions, partners and credit union service organizations will present a $525,852 donation on race day.
Runners will choose between the 10-mile run or a 5K run/walk, and children ages 5 to 12 can participate in a half-mile run. Runners in the 10-mile run will have a chance at the largest-ever purse for the event: $80,500.
American runners will run in pursuit of a $25,000 purse, with a $10,000 bonus available to anyone who breaks the men's or women's record. Greg Myers set the men's record in 1983 with a time of 46 minutes, 13 seconds, and Janet Bawcom set the women's record last year with a time of 52 minutes, 12 seconds.
continue reading »